Articel Content
Displaced.
Text: Urs Hafner
Migration is a source of anxiety, both for the existing population and for the migrants themselves. Very little research has been done on the fears of children housed in cantonal repatriation facilities. Their plight is a desperate one, warns Walter Leimgruber.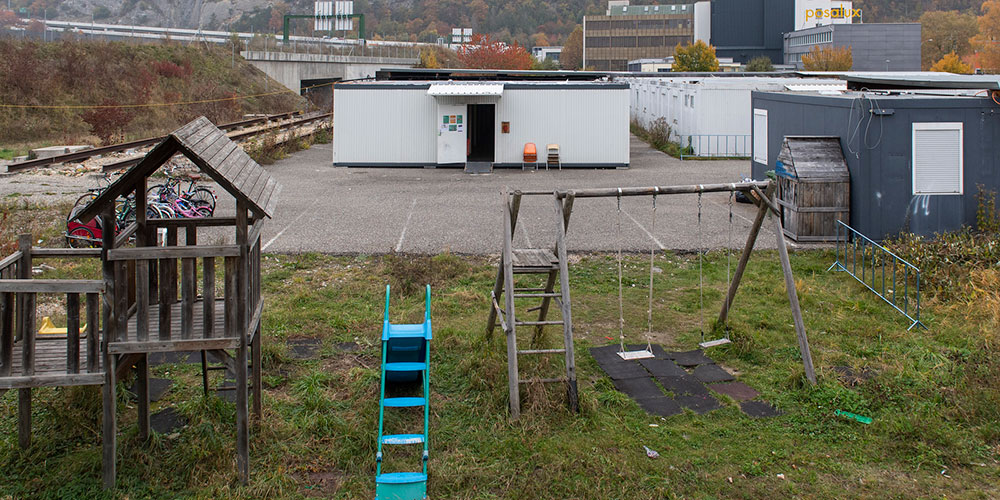 The influx of immigrants into a country is a recipe for fear. On the one hand, the existing population is unsettled by the new arrivals. The phenomenon of xenophobia has been the object of countless studies in the social sciences. This "fear of foreigners" is magnified by economic crises, social change and political movements that exploit both the crises and the fears to their own ends.
Migrants, for their part, nurse fears of their own – the difference being that these fears are largely ignored by research in the social sciences. This is presumably because researchers prefer to focus on the familiar – the native population to which they belong.
Fallen between two stools
An understanding of the mental state of immigrants, however, is relevant if for no other reason than to find out how they are faring. "Migrants basically fall between two stools. On the one hand, we have the researchers who are working to enlighten the population at large and dispel their fears, while on the other hand those same fears are being exploited by politicians. But no one seems to care about the fears of the migrants themselves," says Walter Leimgruber, Professor of Cultural Anthropology and European Ethnology at the University of Basel and President of Switzerland's Federal Commission on Migration (FCM). One exception is psychological trauma research, which specializes in a small minority of migrants.
Among the few social science research projects devoted to the mental and physical condition of immigrants is one being conducted by the Marie Meierhofer Institute for Children, commissioned by the FCM.
Walter Leimgruber was involved in designing the study, and in the process visited a number of so-called repatriation centers, many of them housed in dilapidated buildings, containers or air raid shelters.
The centers are home to individuals and families living under precarious conditions, some of whom have been there for up to five years or even longer. Their asylum applications have been rejected, but they refuse to leave – motivated by a lack of prospects in their country of origin, fear of criminal proceedings or persecution, psychological barriers or simply a lack of papers. Most hail from Eritrea, many from Tibet.
"The situation is a desperate one, particularly for children and young adults. They have no experience of a normal social environment. Entire families share a single room. Young people have to drop out of education. They see the police coming at night to round up people for deportation; they are exposed to violence and drugs. Parents lock them up for their own protection," Leimgruber recounts.
"These children are terrified. The fear is destroying them. They live here in a kind of purgatory, a limbo-like no-man's land they find themselves in through no fault of their own." Each year, there are between 3,000 and 4,000 people in this situation, of which some 700 are children and teenagers. They receive 5 to 8 Swiss francs a day in emergency aid.
In the Canton of Bern, Leimgruber went public with his concerns, prompting a "ill-tempered and aggrieved" response from the government according to the Swiss daily Der Bund. "The reaction made it clear I had struck a raw nerve. The people in charge are perfectly aware of what is going on," Leimgruber concludes.
It is a problem with no straightforward solution, Leimgruber emphasizes. "If we were simply to apply the hardship regulation to everyone in this situation, it would undermine the entire asylum process, to the detriment of all asylum seekers. But we have to get the children out of there," he argues. "As long as these families are living in Switzerland, the children must attend school and be able to move around freely."
Failure to do so risks a repeat of the Verdingkinder tragedy, this time without the foster placements. The upshot a few decades from now will be Switzerland once again appointing an independent expert committee, which this time will examine the children's fates and conclude that the authorities have failed in their moral duties.
---
More articles in the current issue of UNI NOVA.