Free Content
The University of Basel gains two new National Centers of Competence in Research (NCCR)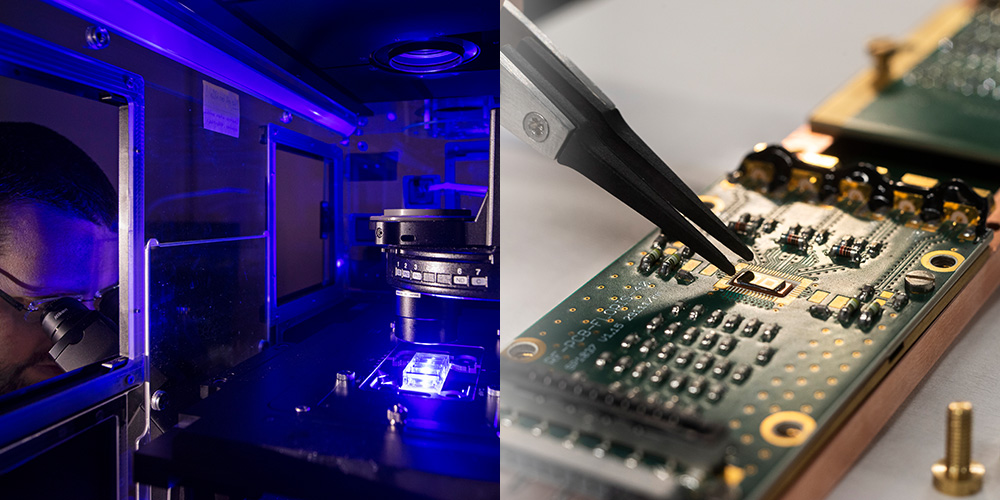 The University of Basel has received a grant for two new National Centers of Competence in Research (NCCR), focusing on antibiotic research and quantum technology. The federal government is providing total funding of CHF 34 million for the two programs in the first funding phase to 2024, bringing the number of NCCRs with the University of Basel as their "leading house" up to three.
16 December 2019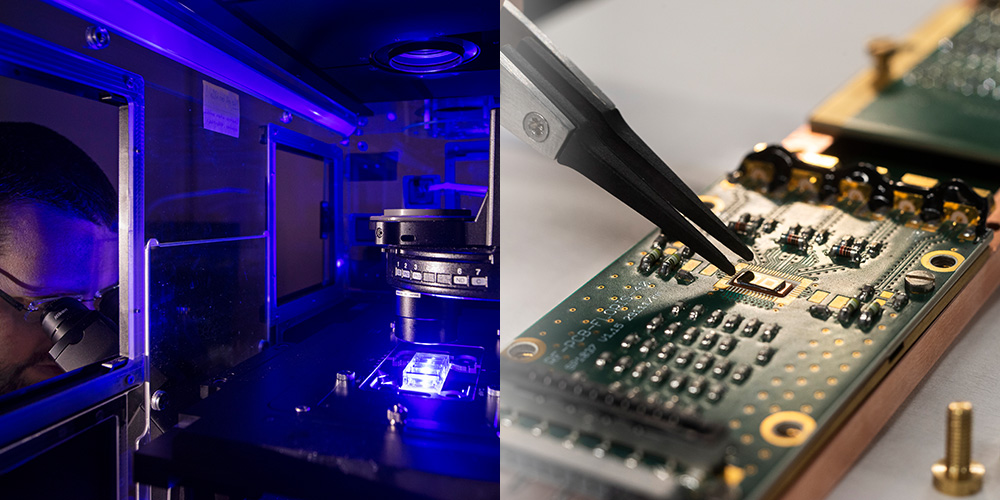 This morning, Federal Councilor Guy Parmelin announced six new National Centers of Competence in Research (NCCR), two of which are directed by the University of Basel: the NCCR "AntiResist", led by Professor Christoph Dehio from the Biozentrum, and the NCCR "SPIN", led by Professor Richard J. Warburton of the Department of Physics, in collaboration with IBM Research – Zurich.
Fighting antibiotic-resistant bacteria
The NCCR AntiResist is an interdisciplinary center for antibiotic research, in collaboration with researchers based at the Biozentrum, University Hospital Basel, the Department of Biomedicine and the Department of Biosystems at ETH Zurich in Basel. The aim is to find new antibiotics and develop alternative strategies to combat antibiotic-resistant bacteria by linking basic research directly with clinical research.
The background is the increase in antibiotic resistance, which is an ever more pressing threat to global health and a problem in day-to-day clinical practice. Dehio and his team will develop these new active agents by starting with the patient. They aim to use specific tissue culture models in the lab to realistically simulate the infection process in humans, in order to discover new approaches for innovative antibiotics. This will build the groundwork for future collaboration with the pharmaceutical industry in the development of new drugs.
Quantum computer with silicon
The NCCR SPIN hopes to develop an exceptionally scalable technology to enable the construction of a universally usable quantum computer. Warburton and his team are pinning their hopes on silicon, a semiconductor that has been a proven material in the industry for decades. They are convinced that silicon technology is highly promising in the on-chip integration of billions of components, leading to a particularly high-performance quantum computer.

The researchers of the "SPIN" team have been working successfully for many years on questions of quantum computing using spin qubits, but so far mainly with other semiconductors. The production of silicon nanostructures for qubits is particularly demanding and is carried out in cooperation with the IBM research laboratory in Rüschlikon. This industrial research laboratory has the necessary expertise in silicon nanofabrication and will, among other things, manufacture prototypes from silicon components.
Leading position further strengthened
An NCCR receives funding for up to 12 years, with both these large-scale projects at the University of Basel scheduled for this period. "We're delighted that the federal government approved both our applications," says the University's President, Professor Andrea Schenker-Wicki. "It not only vindicates our scientific achievements to date, it also signals the future. Both projects align with our approach of linking basic research and application more closely, positioning the University of Basel regionally and internationally as a top-class research center and an attractive partner for industry."
In his interview Prof. Dr. Torsten Schwede, Vice Presiden for Research, talks about the preparations that led to this successful outcome, and about the long-term goals of the two projects: "Both NCCRs address highly relevant issues that will enable society to take further steps into the future."
National Centres of Competence in Research (NCCR)
NCCRs represent the federal government's support of research projects on topics that are of strategic importance to science, industry and society, and for which national priorities must be developed. Since 2001, 36 NCCRs have been established, including NCCR Nanoscale Science at the University of Basel, NCCR Iconic Criticism, NCCR Molecular Systems Engineering and NCCR Sesam, which has now come to an end.
The new NCCRs are the outcome of the fifth call for proposals in 2018, which saw a total of 54 applications. After the scientific assessment by the Swiss National Science Foundation, the Federal Department of Economic Affairs, Education and Research approved six new NCCRs.
---
Further information
Prof. Torsten Schwede, University of Basel, Vice President for Research, phone +41 61 207 60 40, email: torsten.schwede@unibas.ch
Images
High-resolution images for this press release are available in the media database.