Free Content
Third honorary doctorate for Lorenza Mondada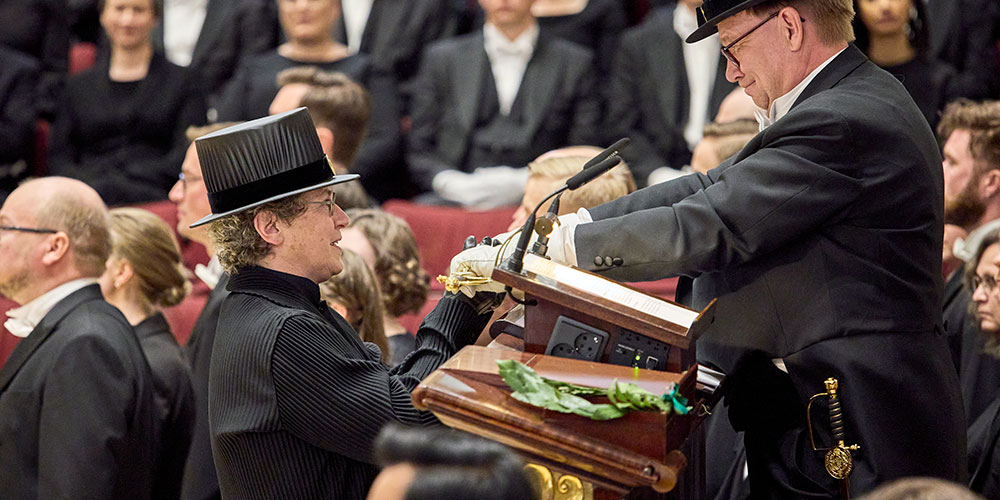 Lorenza Mondada, Professor of French and General Linguistics at the University of Basel, has received an honorary doctorate from the University of Helsinki in recognition of her scholarly work.
02 June 2023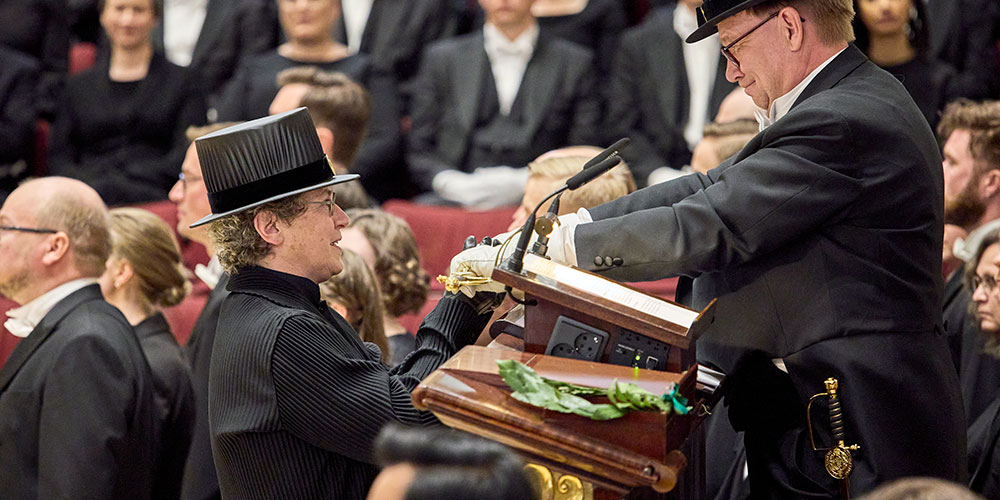 The appointment of an honorary doctorate by the Faculty of Philosophy of the University of Helsinki is a prestigious recognition of Lorenza Mondada's career as a whole and of her scientific contributions to the field of linguistics, with a particular focus on the reciprocal relationship between language and the body in the organization of social interaction – topics on which Lorenza Mondada is considered a top international researcher.
"She enjoys a wide reputation in the development of multimodal research as a pioneer in combining linguistic understanding with multidisciplinary research on body resources", the Faculty noted in the laudation.
The traditional ceremony took place over three days, from May 25-27, 2023. It was the University of Helsinki's 100th conferment ceremony, held every three to four years since 1643. The ceremony was attended by various dignitaries, including the President of Finland, Sauli Niinistö, who also received an honorary doctorate.
With this award, Lorenza Mondada has received her third honorary doctorate. In 2013, the University of Southern Denmark awarded her an honorary doctorate, and in 2018, Linköping University in Sweden also recognized her with the same honor.
Lorenza Mondada has been a member of the Finnish Academy of Sciences since 2017 and conducted a major research project in Helsinki from 2015 to 2017, where she led a team at the University of Helsinki as a Distinguished Finland Professor – while teaching part-time in Basel. Lorenza Mondada has held the professorship of General Linguistics and French Linguistics at the University of Basel since 2012.