Free Content
The fine line between high-level sports and sports addiction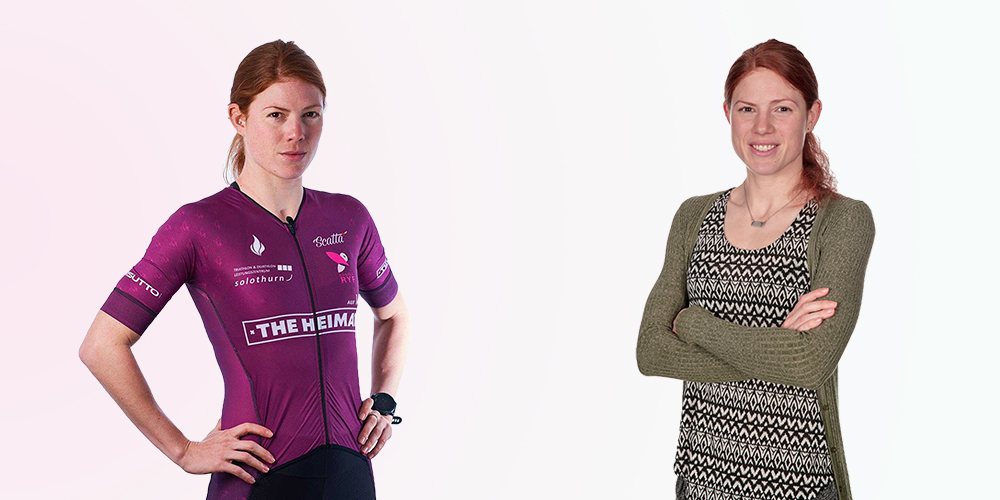 Flora Colledge is a postdoc and professional triathlete. At the Department of Sport, Exercise and Health at the University of Basel, the sports scientist is heading a study on "movement addiction." The aim is to fundamentally investigate and classify the phenomenon, as sports addiction has not yet been recognized as either a disease or a disorder. This is also of relevance to the development of support measures for those affected.
22 May 2019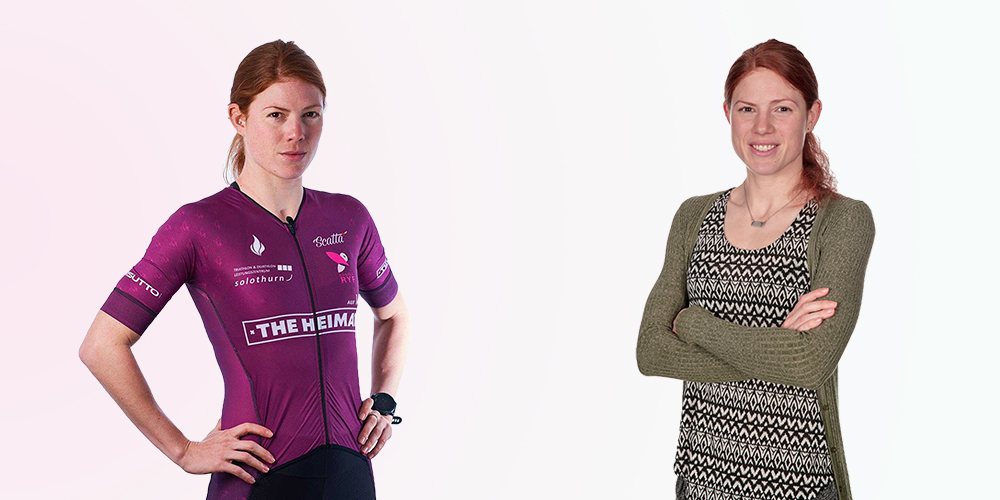 On a regular day, Dr. Flora Colledge's alarm clock rings at five o'clock in the morning. Her working days are tightly scheduled. The postdoctoral researcher has been working at the DSBG at the University of Basel for the past five years. Over that course of time, she has also made a name for herself as an athlete. Earlier this year, Colledge received the professional triathlon license; at almost the same time, she was awarded a grant for her three-year research project on "movement addiction."
Sports addiction: much-quoted, but clinically undefined
It is rather rare that academic and applied research meet in one person. Colledge responds to the question with a chuckle: "When people hear how much I train, they often ask me if I am one of my own research subjects. Sure, the boundaries between ambitiously pursuing a sport and sports addiction are fluid, but I'm pretty sure I don't have a problem. In fact, I see my own experience with competitive sports as an asset and hope to bring in my double expertise accordingly."
Even though terms such as "running addiction," "fitness addiction," and "sports addiction" are widely used today, it remains unclear whether excessive exercise can actually be seen as behavioral addiction. Medical diagnostic manuals such as the DSM-5 or ICD-10 don't list a pathological urge to exercise as a disease. This is also due to the fact that sports addiction rarely occurs alone, but often in connection with other diseases such as eating disorders and depression. Accordingly, the phenomenon and its classification as addiction or compulsive behavior remains controversial.
Training volume alone is not an indicator
People who train more than six hours a week are potentially at risk, but the training volume alone is not an indicator, Colledge explains. What matters the most is the relationship to one's own sport. "How well does the hobby fit into everyday life and the social environment? Are there phases of regeneration, or is the training tenaciously continued even in the case of injury or illness? The more training hours there are, the more important it is to maintain a healthy, balanced relationship to one's own sport and body. One of the main concerns of the study is to be able to distinguish between enthusiastic athletes and people with psychological problems," states the sports scientist.
This is where the current study comes in. In addition to psychological parameters, neuronal data will also be taken into consideration in order to create a detailed diagnostic profile of the phenomenon of movement addiction. The interdisciplinary research team comprises experts from the fields of sports science, addiction research and neuroscience. The three-year study will work with a total of 200 study participants and is funded by the Thalmann Foundation with 200'000 Franken.
To learn more about Flora and her life as a researcher and professional athlete, check out her post on our English-language blog. She also posts regularly on Instagram and Facebook about her life as an athlete.
---
Further information
Dr. Flora Colledge, University of Basel, Department of Sport, Exercise and Health, phone +41 61 207 47 87, email: flora.colledge@unibas.ch