Free Content
Ophthalmology and Tax Law: Two new professorships at the University of Basel
The University Council has elected Prof. Dr. Caroline Klaver as Professor of Genetic Epidemiology of Ophthalmic Diseases in a joint professorship with the University of Rotterdam. Prof. Dr. Luzius Cavelti was appointed as the new Professor of Tax Law at the Faculty of Law.
21 June 2019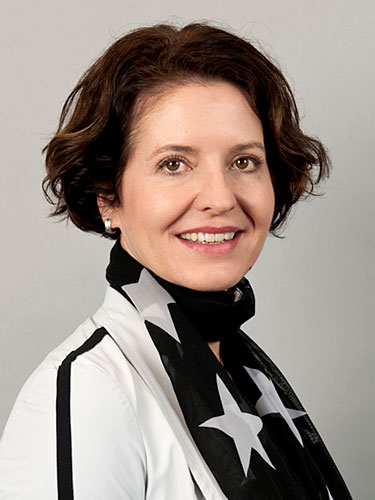 With the election of Prof. Dr. Caroline Klaver, the new Institute of Molecular and Clinical Ophthalmology Basel IOB will be further expanded. The clinical professorship in Genetic Epidemiology of Ophthalmic Diseases is established as a joint professorship together with the University of Rotterdam, with 20% of the commitment reserved for the IOB. Klaver is currently Professor of Epidemiology and Genetics of Eye Disorders at the Erasmus Medical Center in Rotterdam (Erasmus MC) and a retinal specialist at Radboud University Medical Center in Nijmegen the Netherlands. She will start her work in Basel on 1 July 2019.
Caroline Klaver, born 1967, studied medicine at the Erasmus University in Rotterdam and earned a PhD in clinical epidemiology in 2000. She then did postdoctoral research at the University of Iowa and Columbia University in the US. From 2003 on, she was a senior researcher at the Netherlands Institute for Neuroscience in Amsterdam as well as ophthalmologist and clinical researcher at the Erasmus MC. In 2007, she was appointed assistant professor at the Erasmus MC and, in 2012, promoted to full professor.
Caroline Klaver investigates how genes and the environment contribute to the development of eye diseases. More specifically, her interests include epidemiological studies on genetically complex eye disorders such as myopia, age-related macular degeneration, and glaucoma as well as retinal dystrophies.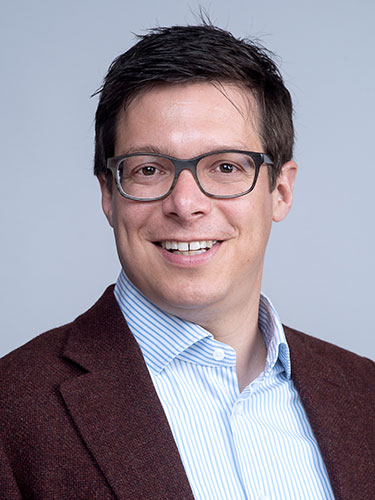 Expert in Tax Law
The lawyer Prof. Dr. Luzius Cavelti, who specializes in tax law, will become a new assistant professor (with tenure track) at the Faculty of Law with a degree of employment of 50%. The University Council has taken note of his appointment by the President's Board. He will take up his post on 1 August 2019.
Luzius Cavelti, born in 1977, studied law at the Universities of Fribourg (Switzerland) and Strasbourg. In 2006 he passed the bar exam and two years later the professional examination to become a federal tax expert with a focus on international tax law. In 2011, he also earned a Master of Laws (LL.M.) at Columbia Law School as James Kent Scholar before earning his doctorate in international tax law at the University of Bern in 2015. His habilitation deals with the influence of digitization on tax law.
In addition to his work as a lawyer, Cavelti has taught at the University of Basel and at the Swiss Institute of Taxation of the Kalaidos University of Applied Sciences in Zurich. His special focus is on international tax law and the overlapping of tax law with other areas of law. Another key area of his research is the digitalization and taxation of digital business models.
---
Further information
Reto Caluori, University of Basel, Communications, phone: +41 61 207 24 95, email: reto.caluori@unibas.ch