Free Content
Four new professors at the University of Basel
The University Council has appointed Professor Andreas Müller as the new Professor of European Law, International Law and Human Rights, as well as Professor Beat Müller as Professor of Visceral Surgery. Professor Sarina Tschachtli is now Assistant Professor of German Medieval Studies, and Professor Malte Oppermann is Assistant Professor of Physical Chemistry.
28 June 2022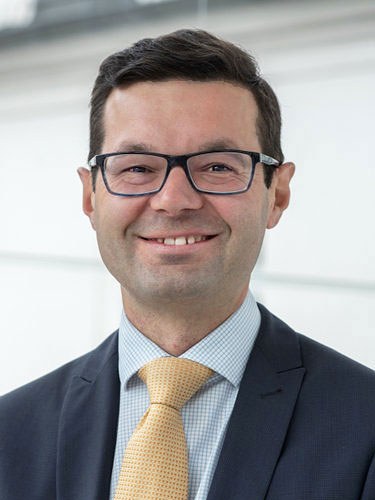 Professor Andreas Müller has been appointed by the University Council as Professor of European Law, International Law and Human Rights at the Faculty of Law. He is due to take up the position in Basel on 1 February 2023.
Andreas Müller, born in 1977, studied law and philosophy at the Universities of Strasbourg and Innsbruck and gained his Master of Laws (LL.M.) from Yale Law School, before completing a PhD in law at Innsbruck in 2010. In 2016 he was awarded his authorization to teach international law, European law, constitutional law and the philosophy of law. Visiting and acting professorships led him to the University of Alcalá in Madrid, the Universidad Panamericana in Mexico City and the University of Göttingen. In 2018, he was appointed Professor of European and International Law at the University of Innsbruck.
His research deals with issues surrounding European and international law and with the legal relationships between Switzerland and the EU and other international organizations in Europe. His particular interests lie in human rights issues and the position of the individual in international law, which he also examines from a philosophical perspective.
Visceral Surgery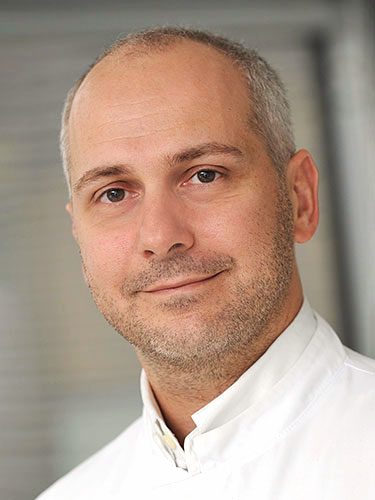 The University Council has selected Professor Beat Müller to be Clinical Professor of Visceral Surgery at the Faculty of Medicine. The post will be located at Clarunis, the University Center for Gastrointestinal and Liver Diseases, Basel, starting on 1 December 2022. Concurrently with the election to the professorship, the Board of Directors of Clarunis AG will be asked to approve the appointment of Beat Müller as senior physician of visceral surgery and member of the Executive Board, which will be addressed by the board today, Tuesday.
Beat Müller was born in 1971. After completing his medical degree in Zurich, he gained his PhD from the University of Bern in 2000. He was officially certified as a specialist in surgery in 2004, and then as a visceral surgeon and specialist visceral surgeon in 2016. Following periods as an assistant and senior physician at various hospitals in Switzerland, he moved to the University Hospital Heidelberg and is currently working there as deputy medical director and senior physician at the Clinic for General, Visceral and Transplant Surgery.
Professor Müller's clinical focus is on surgical oncology and metabolic surgery. His expertise covers the entire range of minimally invasive and robot-assisted visceral surgeries, focusing on the upper gastrointestinal tract including the pancreas and esophagus. His scientific specialty is in further development and translational and clinical research into surgical methods and technologies.
German Medieval Studies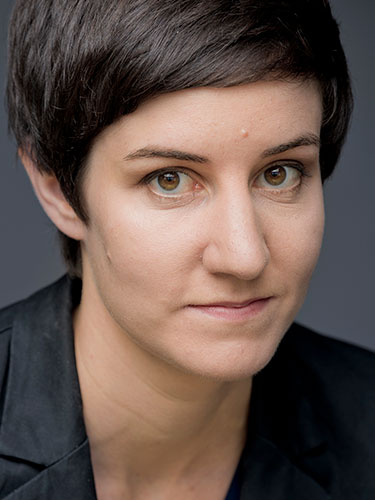 Professor Sarina Tschachtli is to become Assistant Professor (with tenure track) of German Medieval Studies. She will take up her post at the Department of Languages and Literatures in the Faculty of Humanities and Social Sciences on 1 September 2022.
Sarina Tschachtli, born in 1985, studied German and English language and literature at the University of Zurich, where she earned her PhD in early German literature in 2017. This was followed by a postdoctoral grant from the Swiss National Science Foundation, which took her to the universities of Vienna and Konstanz. Since 2019 she has been Junior Professor for German Medieval Studies at the University of Heidelberg, where she also leads a subproject in the collaborative research area of "Material text cultures".
The medievalist's research follows the history of gender and the body, closely involving the formation of theories on the history of literature and culture. Her broad-based fields of study offer many opportunities for interdisciplinary work, not least for studies in general literature.
Physical Chemistry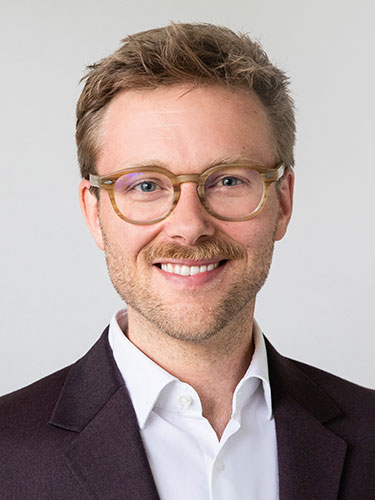 Prof. Dr. Malte Oppermann is appointed Assistant Professor (with tenure track) of Physical Chemistry in the Department of Chemistry of the Faculty of Science. The position will start on 1 September, 2022.
Oppermann, born in 1986, studied physics at Jacobs University in Bremen and obtained a PhD in physics at Imperial College London in 2013. Since 2015, he has been a postdoctoral researcher and laboratory manager in the Laboratory of Ultrafast Spectroscopy at the École Polytechnique Fédérale de Lausanne (EPFL).
His research interest is the development of new experimental methods to measure extremely fast changes in the structure of molecules – for example during a chemical reaction. Oppermann is pursuing a new approach to this, whereby changes in the structural symmetry of molecules, known as chirality, can be measured within less than a picosecond using ultrashort laser pulses.
Chiral molecules exist in two forms that are mirror images of each other, but not superimposable, like a pair of hands. Although they share most chemical and physical properties, they can differ greatly in their (bio)chemical activity. Ultrafast spectroscopy methods, which can detect changes in chirality, offer the possibility to track the structural motions of molecules during their (bio)chemical activity and thus gain direct insights into their functioning.
Promotion within the Faculty of Theology
Professor Andreas Heuser will be promoted to Full Professor of Non-European Christianity for the fall semester 2022. In 2012, Heuser was given the title of Extraordinarius ("extraordinary professor"), and since 2017 he has been working as an associate professor at the Faculty of Theology.
Two approvals
The University Council has furthermore approved the announcement of two professorships in order to fill the vacant chairs of Church History at the Faculty of Theology and Physical Chemistry at the Faculty of Science.