Free Content
Get Active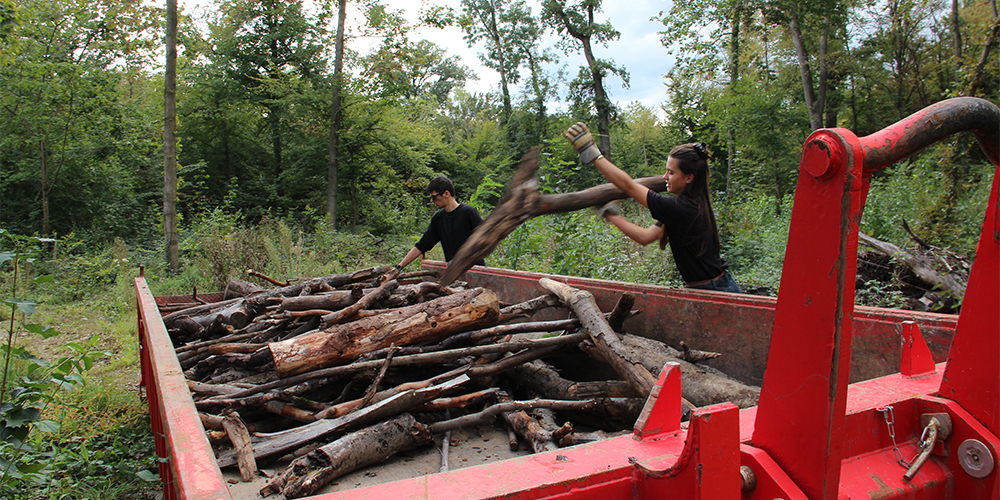 Participation is key to sustainable development. This is why many of the university's sustainability goals can only be achieved with your help – through your engagement during your studies, during your work and through your behavior in everyday life.
Your involvement at the university
You would like to become active yourself and get involved in sustainable development? The university offers you a variety of opportunities:
---
Coordination office for student sustainability projects
The new coordination office aims to bundle and further develop existing initiatives and programs, such as Impuls and the AG Nachhaltigkeit, and to act as a central point of contact for student engagement in the field of sustainability at the University of Basel. It supports student sustainability projects in the context of courses and via extracurricular engagement.
---
Sustainability Week
Committed students of the AG Nachhaltigkeit organize the Sustainability Week at the University of Basel. Through exciting lectures, workshops and film evenings, the subject of sustainability is discussed from various perspectives and members of the university are encouraged to take action.
If you would like to help organize the Sustainability Week, please contact the AG Nachhaltigkeit.
The Sustainability Week takes place every March.
---
Everyday tips
In various booklets, brochures and websites of the Sustainability Office and the AG Nachhaltigkeit und you can find information and practical tips on how you can contribute to sustainable development through your behavior in everyday life, at work or during your studies – thus reducing your footprint and that of the university.
Sustainable event guidelines
Are you organizing a workshop, a conference or any other event at the University of Basel and would like to make it as sustainable as possible? This means conserving resources, avoiding waste, ensuring barrier-free access where possible or involving regional companies as service providers. This guide offers you practical advice both for smaller events (short guide) and for larger conferences lasting several days.