Free Content
Research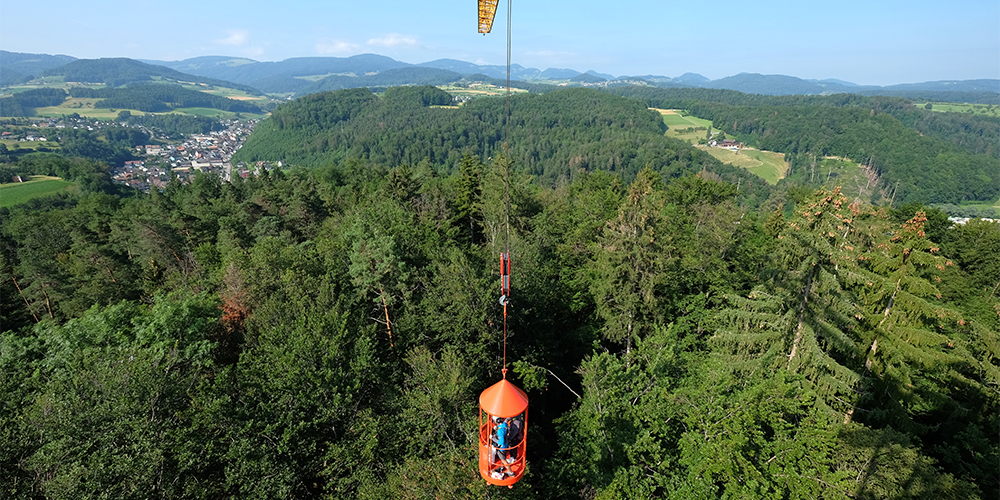 What effect did the heatwave of summer 2018 have on our trees? How is Africa contributing to global health? How can «sufficiency» be implemented in daily life? Sustainability research at the University of Basel in 2019-2020 continued to span an enormous range. Inter- and transdisciplinary research remains a particular strength.
Impact on Society
As a research institution of excellence, the University of Basel generates new knowledge in sustainability-related fields and conducts interdisciplinary research projects to help meet the UN Sustainable Development Goals (SDGs). This expertise is used at the university in close collaboration with partners in industry and government; for example, to promote sustainable development in society. Three projects described below are examples of the broad spectrum of sustainability research in 2019-2020:
Four questions for... Professor Ansgar Kahmen: on the effects of climate change on our forests
In Basel, as elsewhere, the heatwave in the summer of 2018, one of the most severe and lasting summer droughts and heatwaves ever recorded in central Europe, lingers in our memory as an extreme event.1 How did you study its effects on our native forests?
A.K: We were lucky, in spring 2018 we were able to install a new 50-meter research crane in our research area in Hölstein (BL). By using a gondola attached to the crane's arm, we can make observations and carry out scientific experiments directly in the tree crowns, in an area of about 250 trees and 12 species. So we were able to use this unique research infrastructure right away in the summer of 2018.
What were the most important findings of your study?
A.K: In contrast to the very hot summer of 2015, in 2018 there was not only less precipitation, but also substantially lower atmospheric humidity. This sucked moisture out of the trees like a T-shirt hung out to dry on a balcony. The Norway spruce in particular struggled in these extreme conditions. Many collapsed within two weeks; drastic effects such as this were also new to us.
Deciduous trees initially tolerated the extreme conditions better; the damage done has become apparent only over the years since. Because heatwaves are becoming more frequent, trees – beech in particular – gradually become more damaged and weakened, as water transport within the tree no longer functions efficiently. The beeches also become more susceptible to pathogens, especially fungal infestations, as a result of broken branches and other vulnerabilities.
Will native forests be able to adapt to the effects of climate change?
A.K: The trees will not disappear from the region, not even the beech, but there will be shifts. It's important to make a distinction here: not all forest is the same. Local conditions are extremely important; for example, whether the trees are on southern or northern slopes and the soil type. Which tree species survive best under future climate conditions is a highly topical question that we cannot yet answer.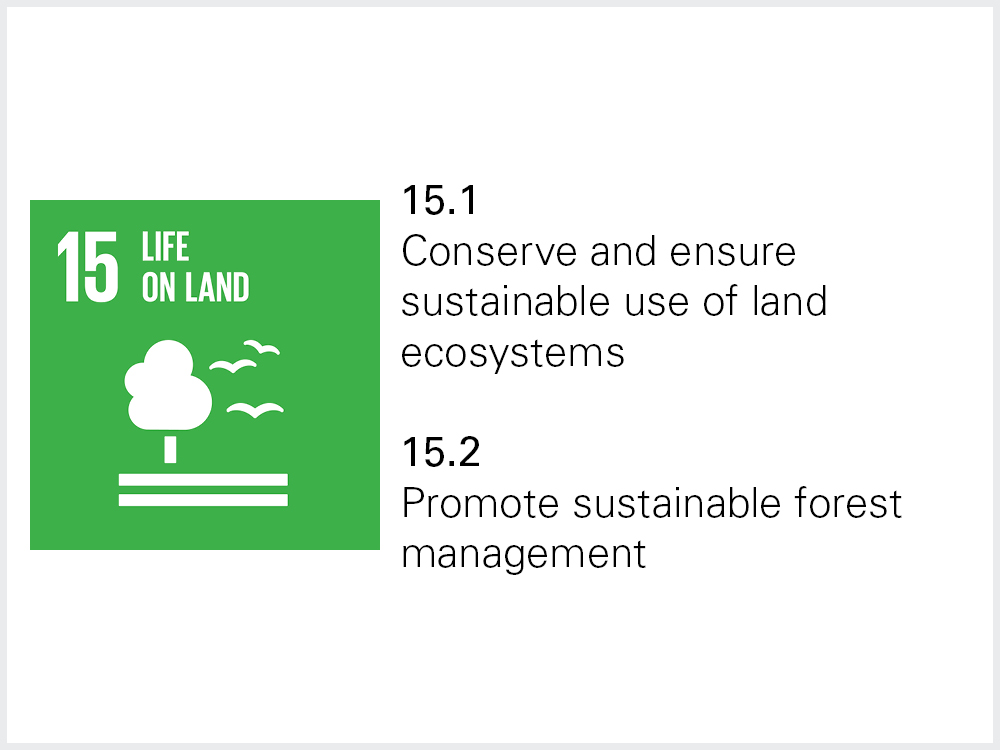 How much do we humans depend on forests?
A.K: Our forests play an enormous ecological and economic role for us! From a global perspective, they play a very important role in the functioning of the Earth's system, in particular the water and carbon cycles. Our vegetation – especially the great forests in Siberia and tropical rainforests – stores about 50 times as much CO2 as we emit every year by burning fossil fuels. If existing forests are lost, this huge quantity of stored CO2 would be released, with devastating consequences for the climate. Locally, our forests are used as places of relaxation and recreation, particularly in greater metropolitan areas. In addition, trees are an important resource in the construction industry and wood pulp processing, as well as increasingly in use again as renewable fuel. For cities such as Basel, trees and forests act as an air-conditioning system that regulates the regional climate and actively cools the city. The ecosystem services performed by forests can hardly be overestimated.2
New research network «Sustainable Future»
The new research network Sustainable Future will help coordinate and strengthen interdisciplinary research in sustainability at the University of Basel across departments and faculties. It connects researchers from five faculties, focusing on the three topics of energy, (bio)diversity and a sustainable digital world. The network promotes topic-specific knowledge transfer and targeted public relations work, with the aim of increasing the visibility of sustainability research at the University of Basel in the medium and long term.
Africa's contribution to global health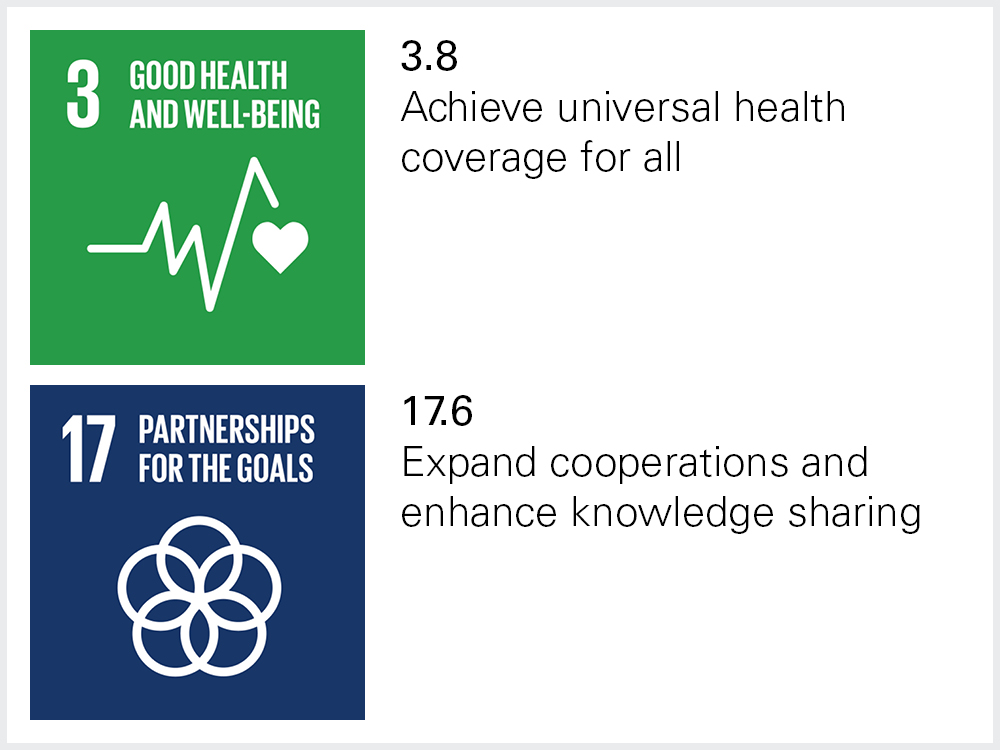 Knowledge and innovation flow in only one direction: from rich to poor. This common perception is being questioned by Basel professor of history and Africanist Julia Tischler. In mid-2019, she launched the interdisciplinary project African Contributions to Global Health. Circulating Knowledge and Innovations. This Sinergia project is funded by the Swiss National Science Foundation with CHF 2.2 million over four years. Together with the research units of Jürg Utzinger (Swiss TPH) and Jérôme Chenal (EPFL), Tischler and her team are searching for knowledge, practices and applications in healthcare in Africa that may also be relevant to the Global North. She and her project partners want to use specific examples to show where knowledge transfer between Africa and industrialized nations has taken place or where it is logical but often does not take place. «It's also intended to be food for thought regarding knowledge sharing in the future», says Tischler.
Sufficiency: higher quality of life with sustainable habits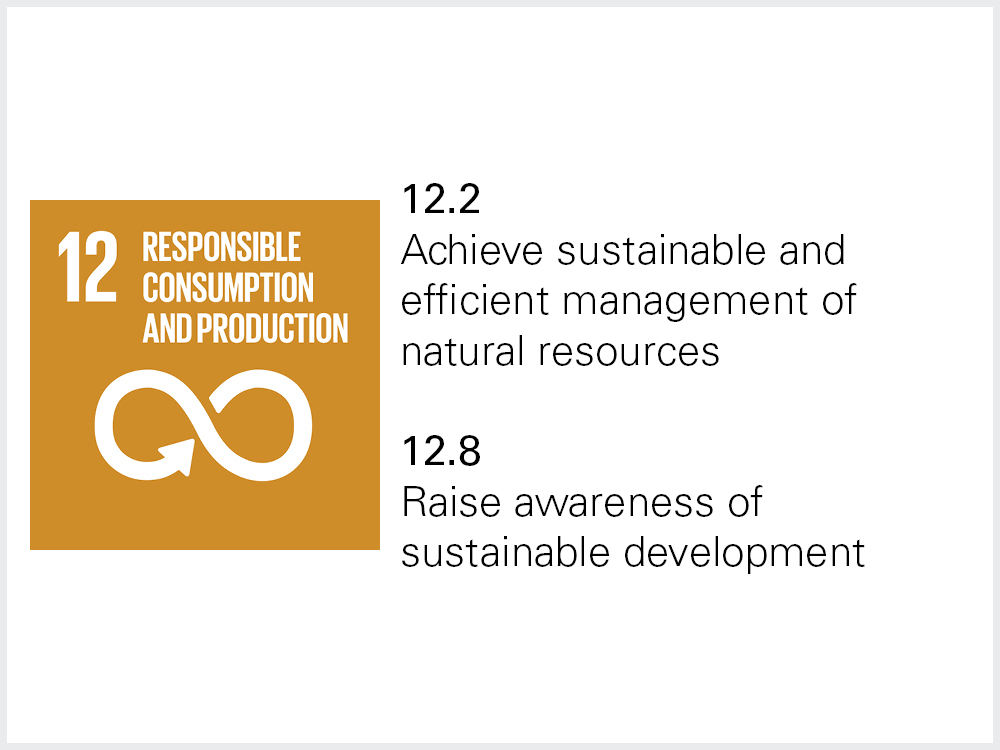 Package-free shopping, reducing meat consumption, renting cargo bikes, sharing spaces: promising examples of a low-carbon society are summarized in the report Sufficiency in Everyday Life published in 2019 by Professor Paul Burger's Sustainability Research Group. Sufficiency refers to aspects of behavioral change that relate to changing individual expectations of quality of life. Someone who decides not to own a car on purpose rather than due to economic hardship does not perceive it as a loss. For three years, the researchers investigated how individual daily routines influence energy consumption and mobility behavior, and how barriers to implementation can be overcome. The researchers emphasize that it is important not just to think at the level of the individual, but that «sufficient everyday behavior» should be supported by political action.
Selected research projects in 2019-2020
One focus of sustainability-related research at the University of Basel is sustainability and energy research, in particular in the form of transfaculty and interdisciplinary projects. Other fields of research deal with issues concerning nature and the environment, changing societies, climate change and emissions trading, human migration and conflicts, health, social inequality and gender equality.
Sustainability in everyday research practice – animal ethics
The life sciences are one of the University of Basel's most difficult focal areas. Despite huge strides in the development of alternative, animal-free methods and innovative techniques, research using animal experimentation remains indispensable for many questions in basic biological, medical and translational research.3 The University of Basel places great value on high ethical and animal health standards and ensures that appropriate processes and structures for enforcing legal requirements and internal directives exist. This is achieved in particular by continuous implementation of the 3R approach (Reduction, Refinement, Replacement). As a member of the Swiss 3R Competence Centre (3RCC), the University of Basel is an active participant in the ongoing development and Swiss-wide implementation of 3R-based programs. It supports their implementation in Basel and created the «3R Coordination Office» for this purpose. The university's research groups also have the online platform Animatch at their disposal. This allows organs and tissue of laboratory animals to be sent to other researchers to reduce the total number of animals used in experiments.
Goals & actions
Goals 2021/2022
Actions
Responsible unit
Content-Table
Goals 2021/2022
Intensifying inter- and transdisciplinary research related to Sustainable Development Goals
Actions
Organize events and activities promoting interdisciplinary exchange between scientists and external stakeholders
---
Intensify collaboration in the new research network «Sustainable Future»; develop larger interdisciplinary research projects. Key topics: «Energy», «(Bio-) Diversity» and «Sustainable Digital World»
Responsible unit
Grants Office
Sustainability Office
---
Managing Director Sustainable Future
Content-Table
Goals 2021/2022
Increasing the visibility of research on sustainable development at the University of Basel
Actions
Increasing communications surrounding existing sustainability-related research; Providing motivation for joint proposals and research projects
---
Identify research projects that contribute to Sustainable Development Goals («tagging») to reveal focus and strengths of sustainability-related research at the University of Basel
Responsible unit
Grants Office
Sustainability Office
---
Vice Rectorate for Research
Sustainability Office
Content-Table
Goals 2021/2022
Promoting sustainability in everyday research practices
Actions
Improve transparency in relation to animal testing, and continue implementation and promotion of the 3R approach (reduction, refinement, replacement)
Responsible unit
3R Coordination Office
Vice Rectorate for Research
Communications & Marketing Office
Content-Table
Fussnoten
[1] Over the entire region, the average air temperature during the vegetation period from April to October 2018 was more than 3.3°C higher than the long-term average and 1.2°C warmer than in 2003.
Content-Table
Content-Table
Fussnoten
[3] Although basic research illuminates previously unknown life processes and basic biological relationships, translational research addresses how these findings can be implemented in practice to improve the diagnosis and treatment of human disease.