Study-Details
Prähistorische und Naturwissenschaftliche Archäologie

Degree:

Bachelor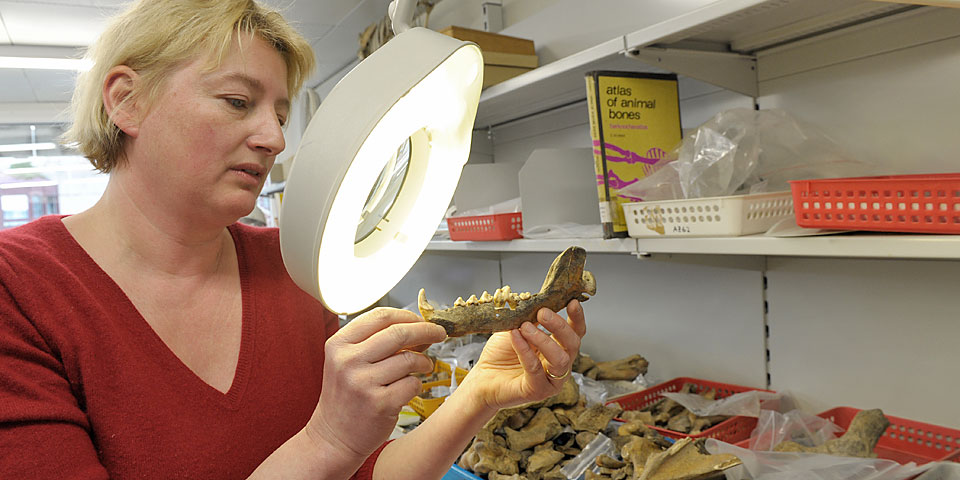 Die Lehre in Prähistorischer und Naturwissenschaftlicher Archäologie behandelt die wichtigsten naturwissenschaftlichen Methoden der Archäologie und gibt einen Überblick über die kulturgeschichtlichen Grundlagen von der Altsteinzeit bis ins Frühmittelalter. Mit naturwissenschaftlichen Methoden werden die Überreste menschlicher Kultur (z. B. Pflanzenreste, Tier- und Menschknochen, Sedimente, diverse Artefakte), die durch Ausgrabungen erschlossen werden, analysiert und in kulturgeschichtlichen, umwelt-, ernährungs- und wirtschaftsgeschichtlichen Kontext gestellt.
Schwerpunkt der Lehre und Forschung
Im Bereich der Archäologie ist die integrative Verbindung von Geistes- und Naturwissenschaften in Lehre und Forschung für die Schweiz einmalig. Neben dem kompletten Angebot in Ur- und Frühgeschichte (in Zusammenarbeit mit der Ur- und Frühgeschichtlichen und Provinzialrömischen Archäologie der Phil.-Hist. Fakultät) sind Archäobiologie (Archäobotanik, Archäozoologie, Archäo­anthropologie, Archäogenetik) und Geoarchäologie (u.a. Mikromorphologie, Quartärgeologie, Paläopedologie) fester Bestandteil von Lehre und Forschung.
Die ur- und frühgeschichtliche Archäologie ist an der Universität Basel fakultätsübergreifend organisiert und bietet eine Ausbildung sowohl in naturwissenschaftlichen als auch in historisch-archäologischen Methoden:
Studienaufbau
Der Bachelor ist der erste Studienabschluss vor dem Master. Er umfasst insgesamt 180 Kreditpunkte (KP). Beim Bachelorstudiengang PNA handelt es sich um einen sog. Monostudiengang ohne weitere Fächer. Ein Kreditpunkt (KP) ECTS entspricht ungefähr 30 Arbeitsstunden.
Bachelor of Science (180 KP)
PNA
Wahlbereich
Studiengang
Fächerkombination
Die Studiengänge der Phil.-Nat. Fakultät sind grundsätzlich Monostudiengänge mit Vertiefungsmöglichkeiten und einem Wahlbereich. PNA wird im Bachelor- und Masterstudium als Studiengang ohne weitere Fächer studiert. Ausserdem besteht die Möglichkeit, Naturwissenschaftliche Archäologie als ausserfakultäres Masterstudienfach als ausserfakultäres Zweitfach zu einem Studienfach aus der Phil.-Hist. Fakultät oder zu Sportwissenschaft zu studieren.
Weiterführende Masterstudien
Weiterführende Links und Downloads
Found the right program?