Study-Details
Actuarial Science

Degree:

Master
Actuarial Science als interdisziplinäre Wissenschaft analysiert Fragestellungen der Versicherungsmathematik, der Risikoanalyse und der Finanztheorie. Mathematische Modelle werden auf ökonomische Sachverhalte angewendet, um Risiken erkennen, einschätzen und bewerten zu können. Fachgebiet und Wissenschaft sind wirtschaftlich und gesellschaftlich von ausserordentlicher Bedeutung und befassen sich unter anderem mit Fragen der Finanzierung der Sozialwerke oder der Solvenz der Versicherungsindustrie. Der Masterstudiengang Actuarial Science richtet sich an Personen, die ihre mathematischen Interessen praxisorientiert vertiefen und mit ökonomischen und sozialen Themen verbinden möchten.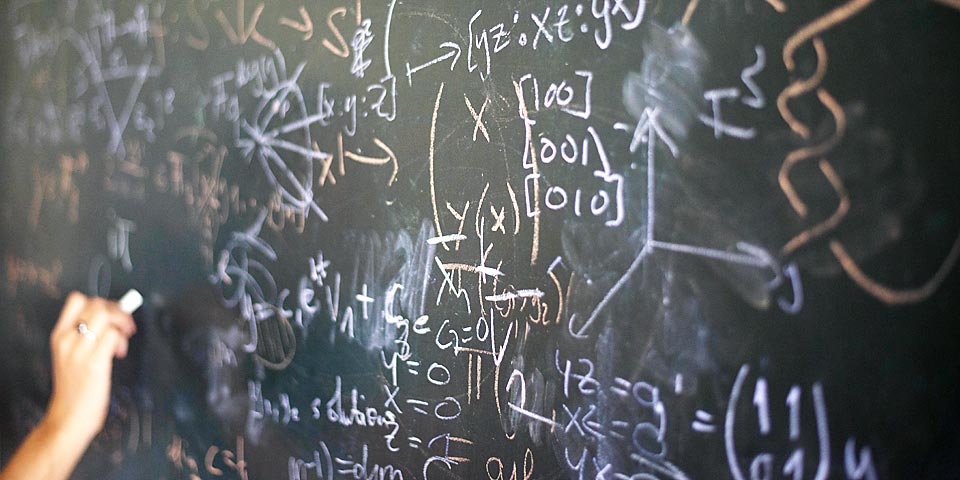 Schwerpunkte der Lehre und Forschung
Der Studiengang legt besonderes Gewicht auf die interdisziplinäre Ausbildung. Das Masterstudium beinhaltet Theorien und Methoden der Mathematik (z. B. Algebra), Ökonomie (z. B. Finanztheorie), Versicherungswissenschaft (z. B. Versicherungsarten und -produkte), Informatik (z. B. Programmieren und Data Analytics) und Rechtswissenschaft (z. B. Sozialversicherungsrecht). Der spezialisierte Masterstudiengang in Basel zielt darauf ab, Theorie und Problemstellungen aus der Praxis auf universitärem Niveau miteinander zu verbinden. Zum Studium gehört ein viermonatiges Praktikum in einem Versicherungsunternehmen.
Zulassungsvoraussetzungen
Die Zulassung zum Masterstudium Actuarial Science erfordert einen Bachelorabschluss im Umfang von 180 KP. Da es sich um ein spezialisiertes Masterstudium handelt, wird für die Zulassung zusätzlich der Nachweis spezifischer Kenntnisse in Mathematik sowie Ökonomie und/oder Jurisprudenz verlangt. Als Vorbereitung auf das Masterstudium Actuarial Science eignet sich insbesondere ein Bachelorstudium in Mathematik, in Wirtschaftswissenschaften oder in Computer Science.
Wie ist das Studium aufgebaut?
Der Master ist der zweite Studienabschluss nach dem Bachelor. Das Masterstudium umfasst insgesamt 120 Kreditpunkte (KP). Beim spezialisierten Masterstudiengang Actuarial Science handelt es sich um einen sogenannten Monostudiengang ohne weitere Fächer. Ein Kreditpunkt (KP) ECTS entspricht ungefähr 30 Arbeitsstunden.
Master of Science (120 KP)
Actuarial Sciences
112 KP
Wahlbereich
8 KP
Studiengang
Fächerkombination
Beim Studiengang Actuarial Science handelt es sich um einen Monostudiengang.
Berufsmöglichkeiten
Das Basler Masterstudium Actuarial Science hat einen starken Praxisbezug und weist ein klares Berufsbild auf: Aktuar*in. Aktuar*in gilt weltweit als Top-Job und die Nachfrage nach Fachkräften ist aktuell wie längerfristig sehr gross. Aktuar*innen arbeiten in allen Geschäftsbereichen, in welchen finanzielle Risiken zu beurteilen und zu managen sind, bei Versicherungsgesellschaften, Rückversicherungen, Institutionen der Sozialversicherung, Pensions- und Krankenkassen, Banken, Treuhandfirmen, Aufsichtsbehörden, Beratungsunternehmen, Industriebetrieben oder selbständiger Tätigkeit.
Weiterführende Links und Downloads
Found the right program?