Articel Content
Successful Germanists.
Basel students founded a literary magazine in 2011 - with success: "Das Narr" has now established itself as one of the most important literary magazines in Switzerland and was recently awarded the Canton of Solothurn's Literature Prize.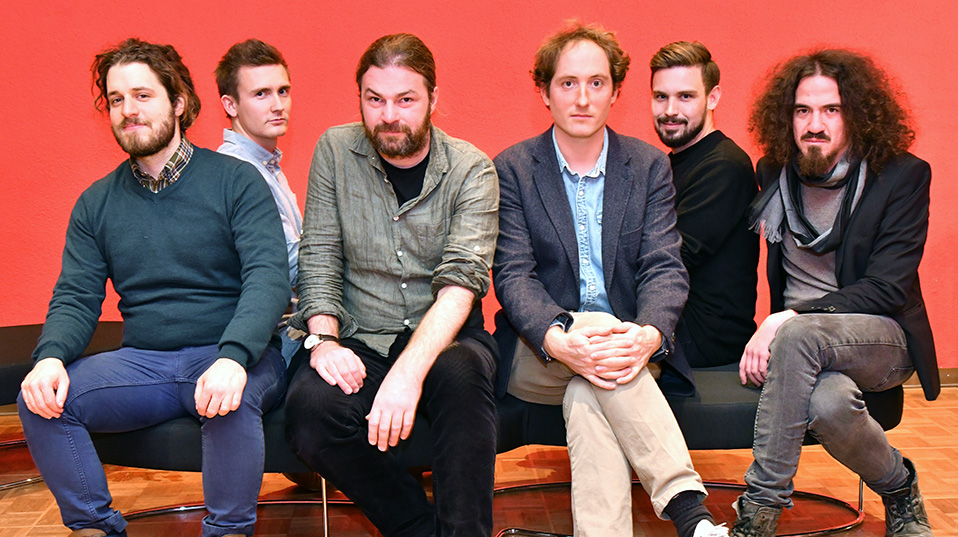 The University of Basel would seem to be a magnet for innovative humanities scholars with an entrepreneurial mindset: Back in 2011, years before Corinna Virchow and Mario Kaiser launched their brilliant magazine "Avenue", a group of Basel students set up a novel (and now well-established) literary magazine entitled "Das Narr", or "The Fool". The magazine is run by three Germanists: René Frauchiger, Daniel Kissling (now an alumnus) and Lukas Gloor, who is currently completing his doctorate on the literature of Robert Walser.
"Das Narr" has become one of Switzerland's most important literary magazines, and its reputation is growing in the rest of the German-speaking world. The past 24 issues have featured works by over 100 authors – many of them published for the first time. Adam Schwarz and Jan Müller, both alumni of the Department of German, joined the editorial team two years ago.
One striking feature of the magazine is its publishers' willingness to experiment: Every year, stand-alone book projects are published in elaborately designed special editions that experiment with new literature and take it to the public, for example a Basel travel guide with a difference and, recently, Groschenhefte (dime novels). The publishers also independently arrange regular readings and collaborate with literary institutions and festivals. In 2016, the magazine received the Canton of Solothurn's prize for literature. Innovation isn't always about nuts and bolts or even algorithms and bits – even purely cultural products can be innovative and successful. Just like life sciences researchers, Germanists are helping to boost the University of Basel's reputation.
---
More articles in the current issue of UNI NOVA.