Articel Content
"My degree was training for life."
Interview: Bettina Huber
Theo Stich, alumnus of the University of Basel, is a freelance writer/producer, and owner of the company Lumenfilm. He takes an individual approach to filmmaking: he looks for new subjects or explores an existing topic from an original perspective.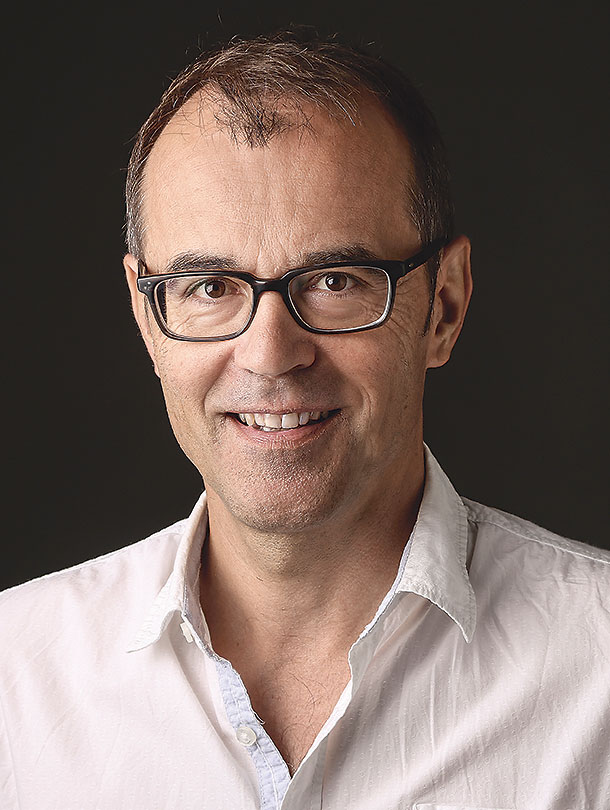 UNI NOVA: Theo Stich, how did you discover your love of film?
THEO STICH: I originally wanted to become a journalist. At the end of my internship with Swiss television I was given the opportunity to make a documentary film about immigration policy in Basel during the Second World War, which was the topic of my Master's thesis. This film motivated me to move toward becoming a freelance documentary filmmaker after spending a few years as a television reporter. Some of my films are about historical topics; I developed an interest in history during my history degree at the University of Basel.
UNI NOVA: How influential was your time at the University of Basel?
STICH:My degree has been hugely influential. I still draw on the topics and methods that I learned during that time. A key moment in my studies was when I took intermediate Latin. I wasn't too enthusiastic at first and had to pass the exam, but I put myself to task and decided to study with greater conviction and motivation. I gained skills that allowed me to be independent and disciplined, and learned to engage in the things that interest me. All in all, I think of my degree as training for life – it's thanks to these experiences that I'm now doing what I'm doing.
UNI NOVA: Can you describe the journey from an idea to a cinema release?
STICH: For my current film, Under the Spell of the Föhn Wind, I first had the idea in 2001 but only began researching the topic ten years later. Once I had secured funding for the film, we shot and edited it in 2015. The film premiered in January 2017 at the Solothurn Film Festival, and the film was officially released in March of that year in Basel. Developing and producing a film usually takes four to five years – and very few writer/producers can make a living from this alone. There have often been phases in my life when I have relied on other sources of income. Nevertheless, my job has a certain appeal: I always meet interesting people, conduct research in different places, and am able to realize my ideas. Of course, life as a creative artist is a balancing act; however, the pleasure of working independently and the positive reactions to my work make it worthwhile. I currently have a number of different concepts in development, but it remains to be seen whether they will come to fruition – there is limited funding available and more and more funding applications are submitted to federal and canton funding competitions.
More articles in the current issue of UNI NOVA.