Free Content
07 June 2022
New MBA in Finance at the University of Basel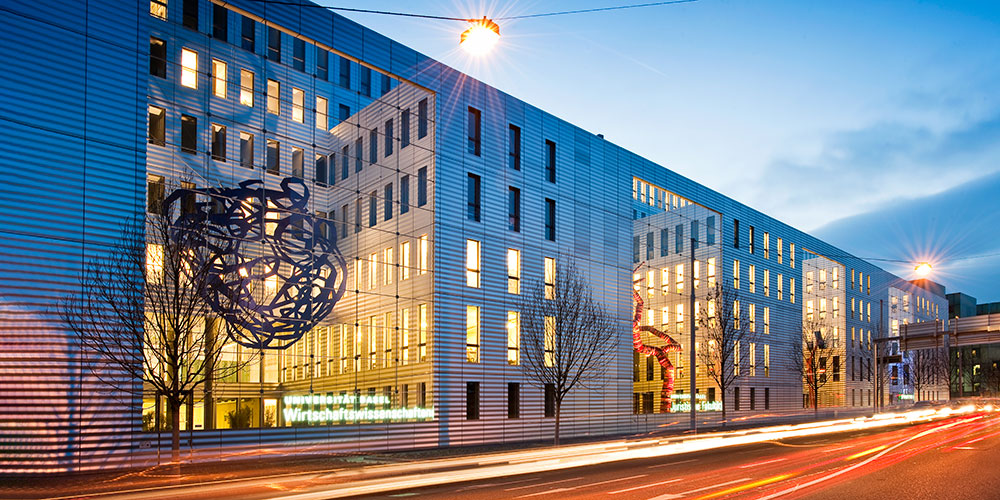 The University of Basel's Faculty of Business and Economics will offer a Master of Business Administration (MBA) in Finance starting in spring 2023. The part-time degree course for professionals, organized together with the TIAS School for Business and Society in the Netherlands, will teach modern finance over the course of 15 months.
The program focuses on financial theory and real-world finance. This close connection between academic research and practical skills will enable graduates to evaluate central fiscal questions and make sound decisions in their everyday work. The degree program is geared toward ambitious managers who wish to acquire expertise based on the latest research and to take on increased responsibilities.
Central topics include corporate finance, business and project evaluation, pricing of financial assets, risk management and asset management. Additionally, the program places a special emphasis on financial innovations and the financing of innovations.
The MBA in Finance lasts 15 months and is composed of modules of three to five days each, most of which will be taught in-person in Basel and supplemented by interactive digital courses. Collaboration with the University of Tilburg provides the program with a substantial international component: several modules are linked to a study visit to Tilburg or Utrecht.
At the same time, the program takes advantage of academic networking opportunities in the business hub of Basel. "Numerous national and international financial corporations are active in the Basel area. We see a lot of potential here for a practice-oriented, top-level Master's program that can be completed without interruption to one's career trajectory," says Professor Heinz Zimmermann, Professor of Financial Market Theory at the University of Basel.
Double degree program
The new MBA is open to applicants with a degree from a university or a university of applied sciences and will be offered as a double degree program: graduates will receive both an MBA in Finance from the University of Basel and an Executive Master in Finance from the TIAS School for Business and Society.
"We are very pleased about this collaboration, thanks to which we are able to offer a first-class executive finance program," emphasizes Zimmerman. The TIAS School for Business and Society has offered an Executive Master in Finance for several years and it regularly receives top marks in the European rankings. It is an institution of the University of Tilburg and Eindhoven University of Technology.
Digital info evenings
Between June and September, three informational Zoom meetings will take place, at which academic directors Professor Heinz Zimmermann (University of Basel) and Professor Pascal Böni (TIAS School for Business and Society) will introduce the MBA in Finance. Registration