Study-Details
Biologie

Degree:

Bachelor
Biologie als die Schlüsselwissenschaft des 21. Jahrhunderts erforscht was Leben ist und wie es funktioniert, auf allen Ebenen, vom Molekül über die Zelle zum Organismus und zu ganzen Ökosystemen. Dabei fällt nicht nur die enorme Bandbreite auf, sondern auch, dass sich die verschiedenen Biologiebereiche immer mehr vernetzen.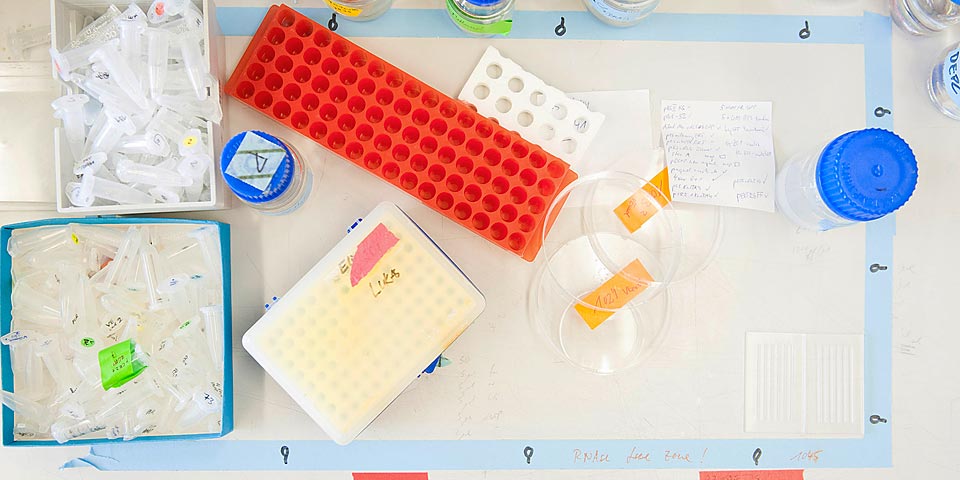 Molekularbiolog/innen erforschen Gene auch in ganzen Organismen, und Umweltbiolog/innen studieren auch molekulare Grundlagen von Ökosystemen. Im Biologiestudium an der Universität Basel werden die Studierenden im Gegensatz zum Biologieunterricht in der Schule auf die Forschung vorbereitet. Es geht nicht mehr nur um Allgemeinwissen, sondern insbesondere um den Erwerb eines vertieften, aktuellen und konzentrierten Grundstocks des theoretischen und praktischen Wissens über die Organismen und Lebensvorgänge. Ziel ist es, sowohl das bisher Bekannte wie auch neue, bis jetzt unerschlossene Wissensgebiete für die Lösung von biologischen Fragestellungen einsetzen zu können.
Schwerpunkt der Lehre und Forschung
Der Studiengang führt die Ressourcen des Departements Umweltwissenschaften (Bereiche Botanik, Ökologie und Zoologie) mit denen des Biozentrums und des Schweizerischen Tropen- und Public Health-Instituts (Swiss TPH) zusammen. Themenbereiche und Schwerpunkte der Forschung sind u.a. physiologische Pflanzenökologie und Ökosystemforschung, quantitative Naturschutzbiologie, ökologische und genetische Grundlagen schneller evolutiver Prozesse, Entstehung von biologischer Vielfalt, Pflanzengesundheit, Zell- & Entwicklungsbiologie, Infektionsbiologie, Neurobiologie, Strukturbiologie & Biophysik, Computational & Systems Biology, Epidemiologie und Gesundheitswesen sowie Medizinische Parasitologie und Infektionsbiologie.
Studienaufbau
Der Bachelor ist der erste Studienabschluss vor dem Master. Er umfasst insgesamt 180 Kreditpunkte (KP). Beim Bachelorstudiengang Biologie handelt es sich um einen sog. Monostudiengang ohne weitere Fächer, dafür mit drei Vertiefungsrichtungen (Majors): Molekularbiologie, Tier- und Pflanzenwissenschaften, Integrative Biologie sowie einem Wahlbereich. Ein Kreditpunkt (KP) ECTS entspricht ungefähr 30 Arbeitsstunden.
Bachelor of Science (180 KP)

Biologie
164 KP

Wahlbereich
16 KP

Studiengang
Fächerkombination
Die Studiengänge der Phil.-Nat. Fakultät sind grundsätzlich Monostudiengänge mit Vertiefungsmöglichkeiten und einem Wahlbereich.
Ausserdem besteht die Möglichkeit, Biologie als ausserfakultäres Bachelor- und Masterstudienfach zu einem Fach aus der Philosophisch-Historischen Fakultät oder als Zweitfach zu Sportwissenschaft zu studieren.
Weiterführende Masterstudiengänge
Sechs mögliche Masterprogramme (Master of Science, M Sc) stehen im Anschluss zum Bachelorstudium zur Wahl:
Weiterführende Links und Downloads
Found the right program?