Articel Content
New program funds visits within Switzerland and abroad.
Text: Roman Baumann Lorant
PRO IURE, the alumni association for Basel law students, has created a program that regularly pays for current students to visit legal institutions in Switzerland and abroad. One such group recently travelled to Great Britain on a visit to Oxford and London.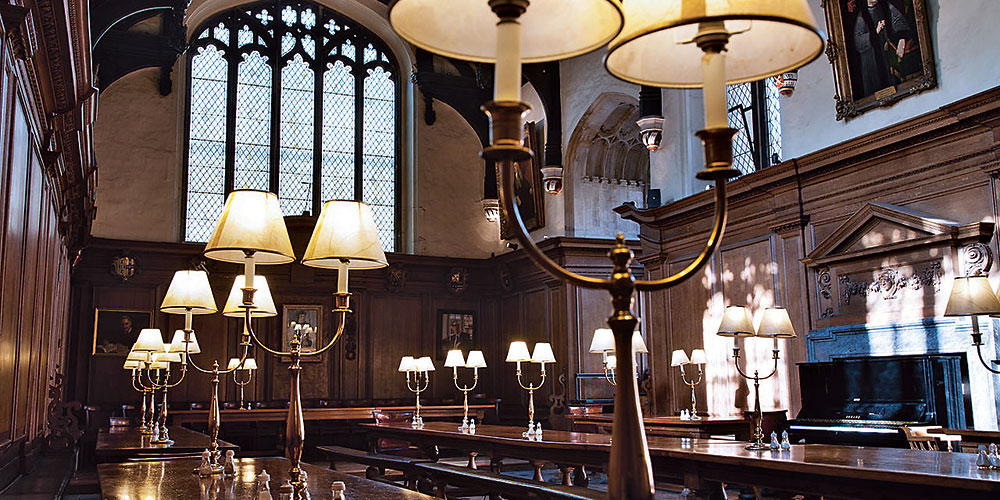 PRO IURE, the association for graduates from the Faculty of Law at the University of Basel, has developed a new funding instrument to provide students with continuing education relating to their field. The aim of the program is to enable students to visit Swiss and foreign institutions such as courts, parliaments, penal institutions, and international organizations. The association eases the financial burden by covering travel expenses up to a fixed amount. The program's goal fits perfectly with the general purpose of PRO IURE: To establish a link between teaching and practice. The first visit took place in October 2016, when a group of students travelled to the European Court of Human Rights in Strasbourg to gain an insight into its work.
Visiting Oxford and London
In October 2017, the project funded another trip – this time to Oxford and London – to help students link what they have learned with legal practice. Those interested attended a comparative law seminar led by Professor Corinne Widmer Lüchinger at Corpus Christi College in Oxford. Participants had previously written a seminar paper or master's thesis on a comparative law topic, which they then presented in Oxford.
The group then continued to London to visit the UK Supreme Court, where they attended a hearing and were received by judge and legal scholar Baroness Brenda Hale. They also visited the Royal Courts of Justice and the Old Bailey, learning about their workings at first hand. During their time in London, the students gained insights into England's highest courts, watched a court hearing in action, and met with various judges who provided an overview of the English court system.
Links with the faculty
This project is another way for the association to forge relationships between current and former students of the Faculty of Law at the University of Basel. Existing contacts can be maintained and new contacts made – bringing benefits both for the students and for the graduates who stay in touch with their former faculty.
More articles in the current issue of UNI NOVA.