Free Content
Spin-off: Bacterial cancer treatment on the path to enter clinical phase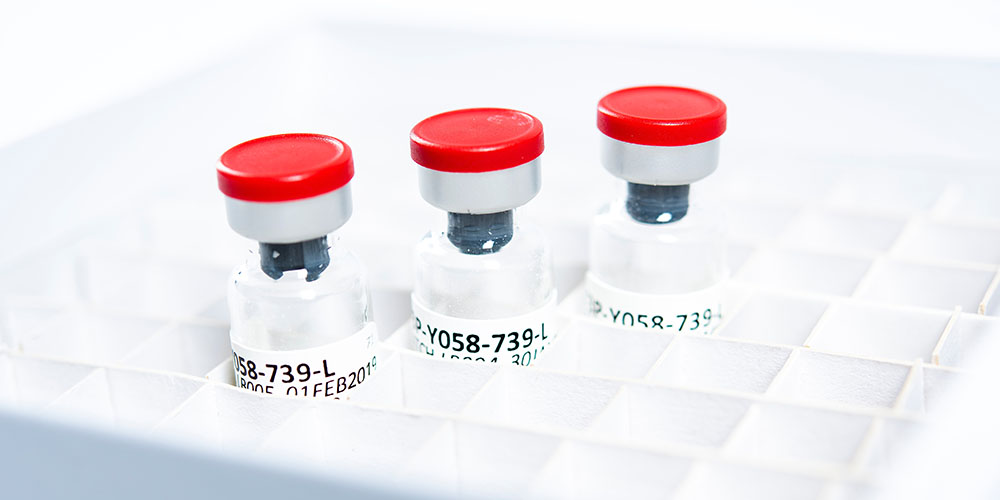 A spin-off of the University of Basel is breaking new ground in the treatment of cancer by using live bacteria. The closing of the third financing round allows the company T3 Pharmaceuticals AG to start clinical testing of their bacterial cancer therapy. The new funds amount to more than CHF 25 million.
22 July 2020
According to T3 Pharmaceuticals (T3 Pharma), the funds will be used primarily to progress the lead candidate through early clinical studies. The clinical trial in patients with solid tumors is planned to start early next year. The first phase of this clinical study will focus on safety and tolerability of the lead candidate, and the identification of the optimal dosage.
Two concepts from nature combined
The novel approach to deliver bioactive proteins selectively to cancerous cells using live bacteria has the potential to revolutionize treatment of solid tumors. The idea behind this approach combines two natural phenomena: that bacteria can colonize tumors, and that certain bacteria can inject self-made protein molecules into human cells. To do this, they use an ultra-fine needle known as a "type III secretion system".
The research and development team of T3 Pharma reprogrammed and optimized bacteria to accumulate and grow selectively at solid tumors, where they produce and deliver the therapeutic protein to attack the cancer cells.
A Biozentrum spin-off
"This significant financing round comes at a pivotal moment for our company as we leverage the full potential of our proprietary platform and enter the clinic with our lead candidate," says Simon Ittig, co-founder and CEO of T3 Pharma. "We are grateful to our investors for their continued support."
T3 Pharma was founded in 2015 as a spin-off from the Biozentrum of the University of Basel. Since then, it has raised a total of 40 million Swiss francs in funding from investors. The Company was among the first to receive support from the BaseLaunch accelerator program. It has gone on to win a W.A. De Vigier Foundation Award in 2019, was named "2018 Science Start-Up of the Year" by Falling Walls Venture and came first in the Venture.ch Business Plan Competition in 2016.