Free Content
09 July 2018
Fight against viruses: The origin of specific immune cells revealed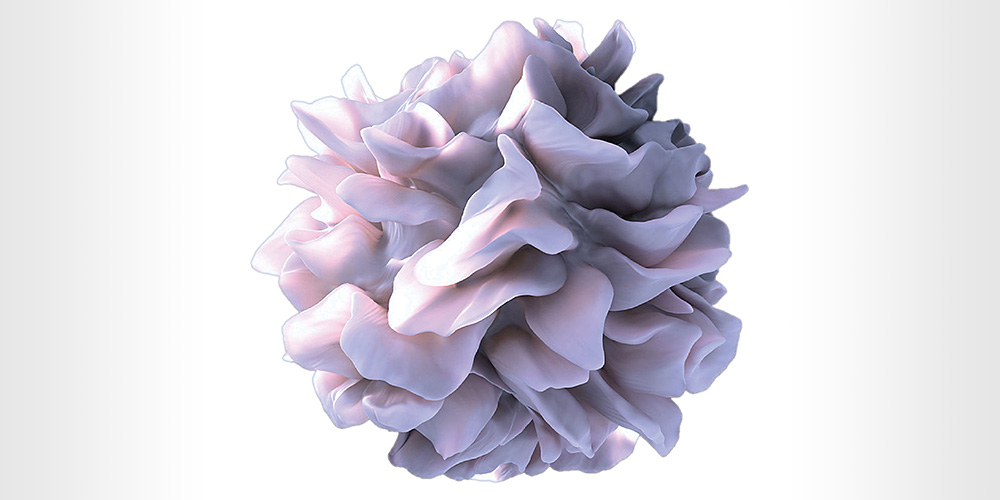 Within the immune system, so called plasmacytoid dendritic cells (pDCs) play a relevant role in the protection against viral infections. However, pDCs have also been associated with auto immune syndromes. In the current issue of Nature Immunology, a research team of the University of Basel could finally solve the puzzle about of their origin.
Plasmacytoid dendritic cells represent a group of circulating blood cells essential to protect us from viral induced disease. pDCs are equipped with specific viral sensors and upon detection of viral particles, early during infection, will produce high amounts of the antiviral molecule interferon (IFN). This immune response will drastically limit the spread of the infection within the patient. In chronically infected HIV patients pDCs appear to be significantly reduced. Furthermore, pDCs have been linked to the development of autoimmune diseases, such as Lupus erythematosus, where high levels of interferon are detected in the serum of patients.
Despite the critical role played by pDCs in linking innate immunity (production of IFN) and adaptive immunity (antibody production), their origin from myeloid or lymphoid progenitors in the bone marrow was still a matter of debate. The research team of Prof. Dr. Roxane Tussiwand from the department of Biomedicine at the University of Basel showed that pDCs predominantly develop from a lymphoid precursor. Furthermore, they were also able to show that the expression of the transcription factor IRF8 (Interferon Responsive Factor 8) is essential for their development.
Fight against cancer
Furthermore, the research team showed by single cell sequencing of 15'000 mature pDCs isolated from bone marrow and spleen that mature pDCs are heterogeneous. This heterogenity was developmentally and genetically encoded and could explain how the mature pool was able to perform all the described immune functions.
Until now pDCs were considered to belong to the myeloid lineage and therefore arise from a myeloid precursor. The current study, however, demonstrates that they are mostly lymphoid derived, and accountable for the production of high amounts of interferons in response to viral infections. Only about 10% of them is myeloid derived and able, like conventional dendritic cells, to capture and present antigen to T cells, inducing pathogen specific adaptive immunity.
"These findings set the foundations to better understand how pDCs relate to autoimmune diseases, and how their properties could be harnessed in the fight against tumors," comments Roxane Tussiwand on the results of the study.
Original source

Patrick Fernandes Rodrigues, Llucia Alberti-Servera, Anna Eremin, Gary E. Grajales-Reyes, Robert Ivanek & Roxane Tussiwand
Distinct progenitor lineages contribute to the heterogeneity of plasmacytoid dendritic cells
https://www.nature.com/articles/s41590-018-0136-9
Nature Immunology, July 7, volume 19, pages 711–722 (2018)
DOI: org/10.1038/s41590-018-0136-9
---
Further information
Prof. Dr. Roxane Tussiwand, Department Biomedicine, University of Basel, Phone: +41 61 207 50 86/78, E-mail: r.tussiwand@unibas.ch