Free Content
26 May 2021
Supporting cantons pledge CHF 1.35 billion for the period 2022 to 2025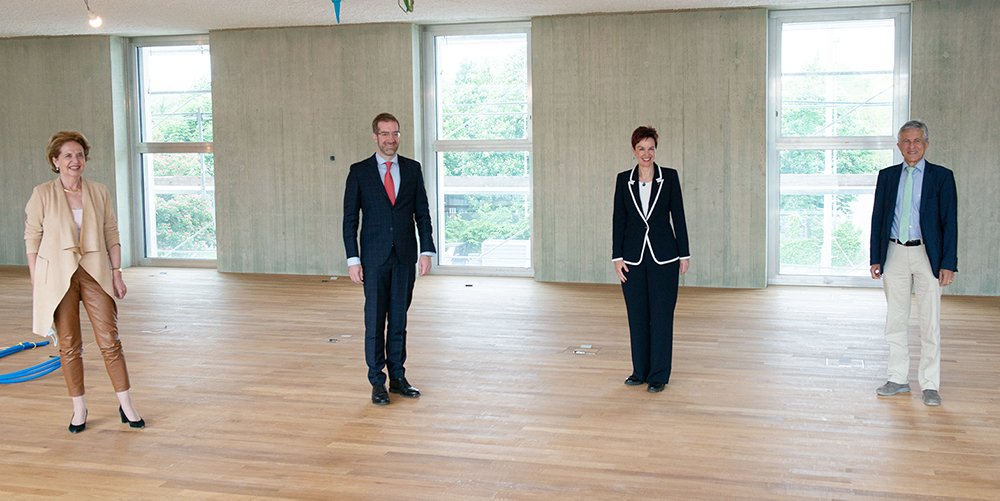 The governments of the cantons of Basel-Landschaft and Basel-Stadt yesterday approved the performance mandate and global contribution – amounting to approximately CHF 1.35 billion for the University of Basel for the period 2022 to 2025 – as well as the revised University Agreement. "The supporting cantons are enabling us to address the goals set out in our new strategy thanks to this global contribution," states Rector Andrea Schenker-Wicki with satisfaction.
During the negotiations for the 2018–2021 performance period, the two Basel cantons agreed to review and update the basis for their joint responsibility of the university. This resulted in several fundamental changes to property regulation and management, and to the finance model on which the funding contributions are based. The updates mean that the University Agreement will need to be partially revised. The new version will enter into effect starting 1 January 2022.
The supporting cantons and the university have also amicably agreed on a new performance mandate for the period 2022 to 2025 as well as the four-year global contribution. The negotiations were based on the university's new 2022–2030 strategy and its 2030 estates strategy.
"I wish to thank the governments of our supporting cantons for the trust they have shown in our university," states Dr. Beat Oberlin, President of the University Council. "The desire to have a university with a strong national and international reputation both now and in the future is evident among all stakeholders."
Focus on digital transformation
Of the total contribution – amounting to around CHF 1.355 billion – approximately CHF 969 million will go toward research and teaching. Another CHF 386 million will be used in matters relating to property. Compared to the previous period 2018 to 2021, the university is receiving an additional 3.5% in funds for research and teaching, enabling it to make wise investments to secure its future.
"As a brick-and-mortar university, digitalization is presenting us with all-new challenges to overcome," explains Professor Andrea Schenker-Wicki, the university's president. "This is why we will prioritize efforts to address the various dimensions of digital change in teaching and research over the coming performance period."