Free Content
New professor of pharmaceutical biology
Professor Robin Teufel has been newly appointed as an associate professor in the Department of Pharmaceutical Sciences at the University of Basel. His research focuses on the biosynthesis of natural products, especially with the aim of developing new antibiotics.
19 October 2021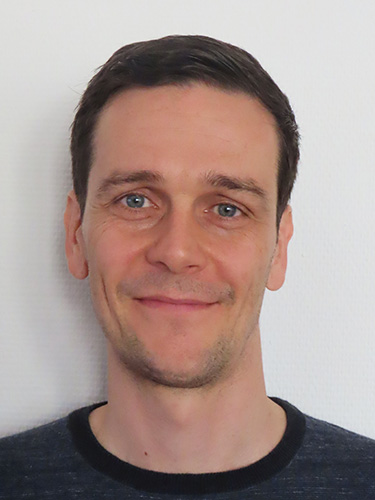 The University Council elected Robin Teufel as associate professor in the Faculty of Science in its session on 18 October. He will take up the professorship for pharmaceutical biology on 1 January 2022.
Robin Teufel, born in 1981, studied biology at the Albert Ludwig University of Freiburg and obtained his doctorate in the field of microbiology in 2011. He subsequently carried out research in marine biomedicine and biotechnology as a postdoc at the Scripps Institution of Oceanography at the University of California San Diego. From 2015, he set up his own research group as an Emmy Noether group leader at the University of Freiburg. He completed his Habilitation in 2020 and in the same year earned an appointment as Heisenberg group leader.
Professor Teufel's primary research interest is microbial natural product biosynthesis, especially in relation to applications in antibiotics research. With his research group, he identifies and deciphers the mechanism behind essential reaction steps in the biosynthesis of bioactive natural products. Using the findings thus gained, he aims to create modified natural products through changes to the enzymes involved, and thereby to support the development of new active agents.
Four approvals
The University Council furthermore approved four professorships in the Faculty of Medicine: one professorship in each of the areas of Medical Oncology, Experimental Hematology and Eye Biology & Disease, which will be based at the Institute of Molecular and Clinical Ophthalmology Basel, and a professorship for Urban Public Health at the Swiss Tropical and Public Health Institute.