Articel Content
On the trail of apartheid.
Letter from Johannesburg: Franziska Rüedi
Franziska Rüedi is a historian and writes from Johannesburg. She left the University of Basel a decade ago but has fond memories of her time in Basel.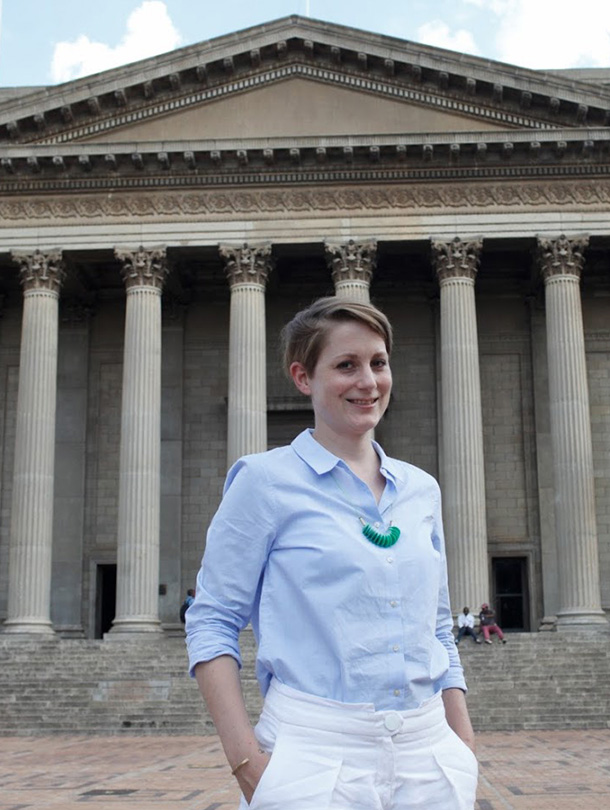 I have been interested in history ever since I was a child and first visited South Africa at the age of 18. This made my choice of degree subject very easy, and in 2001, I began to study African history at the University of Basel. Professor Patrick Harries, who had recently arrived from South Africa to take up the Chair of African history, became one of my most important mentors. Like many other students, I benefitted from his lively and fascinating lectures and seminars. I was therefore delighted when, after completing my master's degree, I was offered the position of junior lecturer in his chair. My work as a lecturer taught me a lot about the daily work at the university.
A year later, I was awarded a scholarship and moved to England to pursue a doctoral degree at the University of Oxford. My time in the "city of dreaming spires" was intensive and extremely rewarding. I was soon used to wearing a gown while eating dinner in the college's medieval dining hall, but I never really understood the Latin prayers that were part of these 'formal hall' dinners. During the next four years, I spent long periods in South Africa to conduct research for my thesis on political uprisings during the 1980s. After completing my doctorate, I left Europe and moved to Johannesburg. This city is the complete opposite of Basel and Oxford: chaotic, big, and in constant flux.
My work here at the University of the Witwatersrand is very diverse. Time and again, my encounters challenge my thinking and view of the world. For example, oral history interviews with former freedom fighters talking about their involvement in the liberation struggle provide insights into the oppression and daily violence that characterized the apartheid era. Although South Africa became a democratic country under majority-rule in 1994, the legacy of apartheid remains highly visible. For the majority of the population, poverty and inequality are still part of their lived reality. I continue to visit Basel on a regular basis, a city with important connections to the African continent.
Franziska Rüedi is a historian and postdoc at the University of the Witwatersrand in Johannesburg. Her current research project, funded by the Swiss National Science Foundation, examines the relationship between rumours and politically motivated violence during the transition to democracy in South Africa.
More articles in the current issue of UNI NOVA.