Articel Content
Christian Theology in South Korea.
Letter from Seoul: Meehyun Chung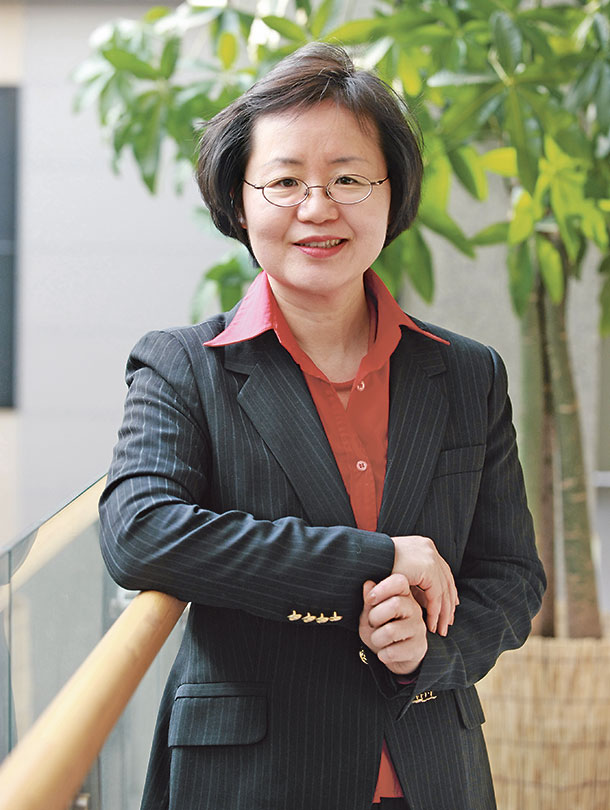 I have such fond memories of Basel University: I lived in student halls of residence in Bernoulli Street, where almost everyone else was Swiss. A few of my fellow students came from Ticino and they would often cook specialties like gnocchi or tiramisù. I learned so much while living there, including the idiosyncrasies of the different Swiss cantons. The doctoral colloquium was held at the home of my supervisor, Professor Jan Milič Lochman,who lived on Heuberg street in the city center. I was impressed to be taking part in theological discussions in such a historical place. As teachers, Lochman and my co-supervisor, Professor Martin Anton Schmidt, were always positive role models for me: Just like the sculpture at the entrance of the old university building, they stood behind their students and supported them.
I have been Professor of Theology at Yonsei University in my home town of Seoul since 2013, which has around 35,000 students and 15,000 academic and non-academic staff members. I research feminist theology, gender perspectives, and the ethical consequences of theology. I am the first woman to hold a professorship since the founding of the University in 1885, which means that my working environment is predominantly male. I consider this a challenge and work to raise awareness of gender issues amongst my colleagues. I am also interested in interdisciplinary collaboration and the intersection between theory and practice. As the university chaplain, I give a sermon once a month in the university church and speak in front of lecturers, students, and other staff members; I also alternate with colleagues in leading the Bible study group.
Even now, I have the opportunity to strengthen my longstanding ties with Basel. My university here in Seoul – including the University Hospital and the Medical Faculty – signed a memorandum of understanding with the University of Basel last year. Collaborations in clinical research and joint degree programs are planned in the field of life sciences. The universities are slowly growing closer, and I am delighted to be in a position to build bridges between the two.
More articles in the current issue of UNI NOVA.