Free Content
19 February 2020
Nicola Aceto receives Friedrich Miescher Award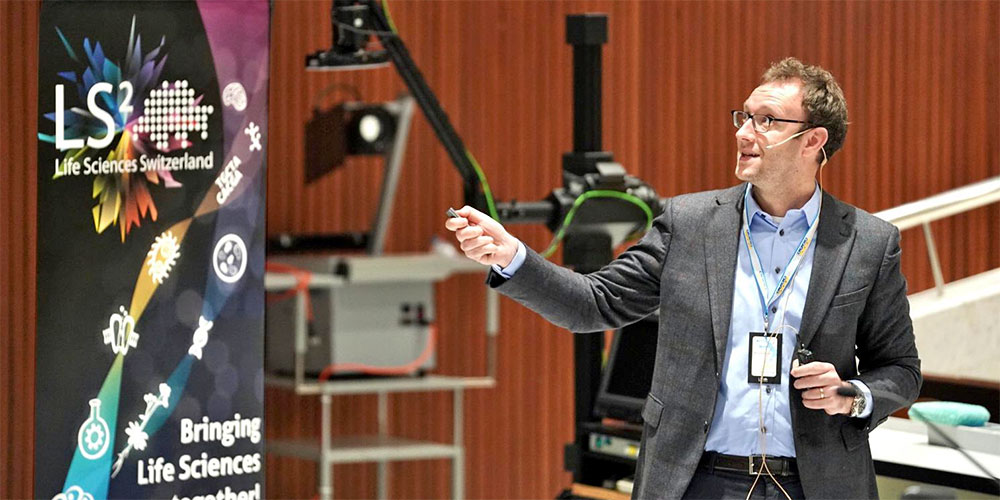 Professor Nicola Aceto of the University of Basel is awarded the prestigious Friedrich Miescher Award 2020 for his research on circulating tumor cell clusters. He shares the award with Professor Greta Guarda, a group leader at the Institute for Research in Biomedicine in Bellinzona.
Nicola Aceto works as a Swiss National Science Foundation(SNSF) Professor of Oncology and group leader at the Department of Biomedicine at the University of Basel. Using genetics, cell biology and biochemistry tools, he was the first to identify and characterize circulating tumor cell clusters that are at the root of metastatic dissemination and metastasis. Dr. Aceto has published his work in major scientific journals such as Nature and Cell. Together with a team of clinicians at the University Hospital Basel, he is currently performing the first proof-of-concept study for therapeutic intervention aimed at targeting these tumor cell clusters.
Nicola Aceto completed his PhD at the Friedrich Miescher Institute for Biomedical Research (FMI) in Basel with a thesis on protein tyrosine phosphatases and their role in breast cancer. As a postdoctoral researcher at Harvard Medical School and Massachusetts General Hospital Cancer Center (USA), he identified circulating tumor cell clusters as metastatic precursors in breast cancer. In 2015, Nicola Aceto received one of the coveted Starting Grants from the European Research Council (ERC), and he has been an SNSF Professor at the University of Basel since 2016.
The Friedrich Miescher Award honors Swiss or Swiss-based young scientists for their outstanding professional achievements in the biochemistry field. For this year's edition, the selection committee decided to share the 2020 prize between Nicola Aceto and the molecular biologist Greta Guarda from the Institute for Research in Biomedicine (affiliated to Università della Svizzera italiana).
The official ceremony took place at the annual meeting of Life Sciences Switzerland (LS2), a non-profit organization dedicated to advancing biological sciences within the Swiss academic community. The award is worth 20,000 CHF and donated by the FMI. The jury consists of members of the Molecular and Cellular Biosciences section of LS2 and the FMI.