Free Content
Bressler Prize for neurobiologist Botond Roska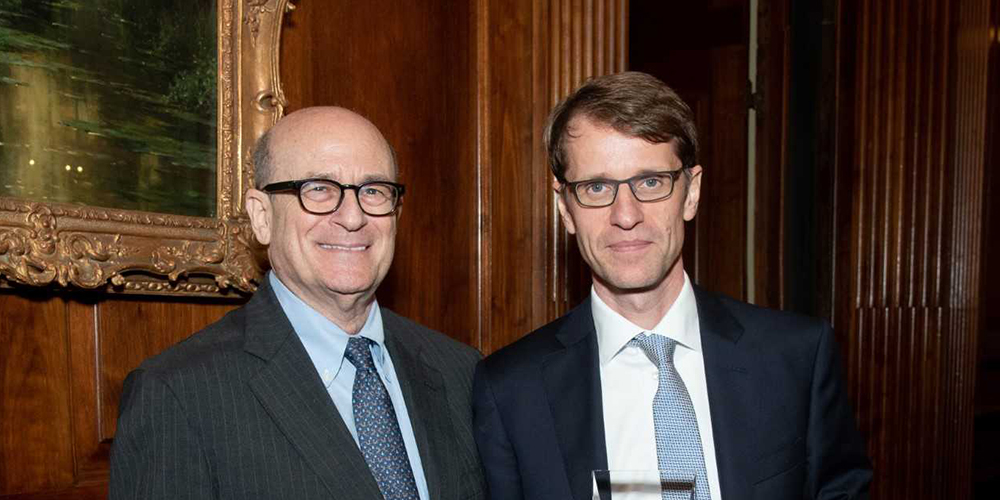 Prof. Dr. Botond Roska from the Faculty of Medicine at the University of Basel has been awarded the prestigious Bressler Prize. The Director of the Institute of Molecular and Clinical Ophthalmology Basel (IOB) is honored for his outstanding achievements in the development of innovative therapies for the eye.
16 October 2018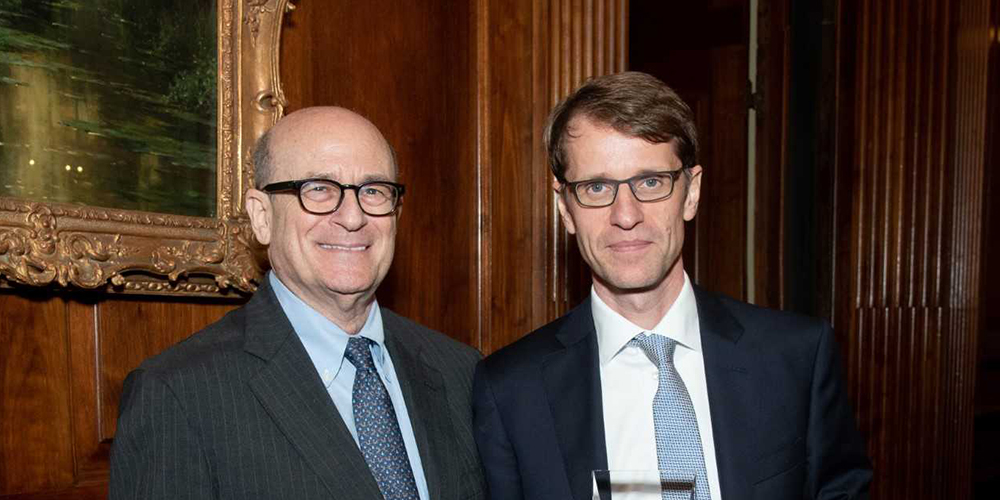 Since 2003, the Bressler Prize has annually recognized a mid-career vision clinician-scientist whose leadership, research and service have led to important advancements in the understanding of vision loss, treatment of eye disease, or the rehabilitation of people with vision loss. On the occasion of the Alfred W. Bressler Vision Science Symposium in New York, Roska was now awarded the prize of 54,000 Dollar.
Botond Roska is a renowned expert in neurobiology and a pioneer in retinal research. He has not only advanced the understanding of how cell types interact in the visual system, but he has also substantially contributed to our knowledge of the mechanisms of cell-type-specific diseases. Together with his team, he succeeded in developing novel therapies for the eye. To this end, viruses are manipulated in such a way that they transport genetically modified material into diseased cells and combat visual diseases in a cell-type-specific manner. With this approach, Roska has already been able to treat genetic forms of blindness and restore vision.
According to Alan R. Morse, CEO of Lighthouse Guild, "Roska's research is opening new pathways to help people with vision loss lead full and productive lives."
What further distinguishes Roska's research is his interdisciplinary approach. In the development of innovative therapies for eye diseases, he combines nanotechnology with mathematics and neuroscience.
Roska said, "It is an honor to receive this prestigious award from Lighthouse Guild. As a scientist, I am committed to creating a link between basic science and medicine by converting our research on retinal processing into effective treatments for patients with retinal diseases."
Roska has been a Professor at the Faculty of Medicine of the University of Basel since 2014. He earned his MD at the Semmelweis University of Medicine in Budapest, and his PhD from the Department of Molecular and Cell Biology at the University of California, Berkeley. After being a Harvard Junior Fellow at Harvard University, he started his research group at the Friedrich Miescher Institute for Biomedical Research FMI in 2005. He became director of the IOB in 2018.