Study-Details
Geographie Ausserfakultärers Bachelorstudienfach

Degree:

Bachelor
Die Geographie untersucht einerseits den Raum in seiner natürlichen Gegebenheit und andererseits die Wechselwirkungen zwischen Mensch und Raum. Entsprechend dieser beiden Aspekte gliedert sich das Fach in die Teilbereiche Physiogeographie und Humangeographie.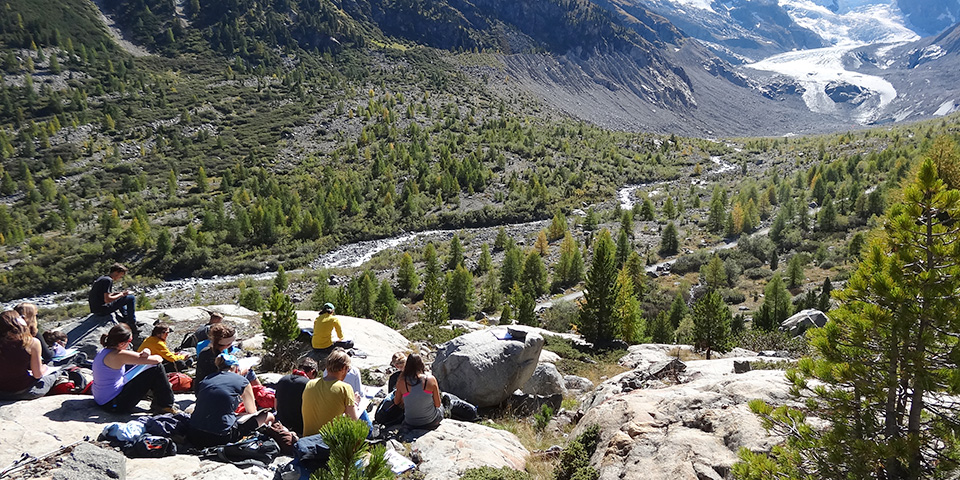 Schwerpunkt der Lehre und Forschung
Physiogeographie und Umweltwandel: Erdsystemwissenschaften, Formen und Prozesse der Erdoberfläche, Landschaftsökologie, Landnutzung, Geographische Informationssysteme, Experimentelle Umweltforschung, Umweltmodellierung sowie Naturgefahren, die sich aus dem Umweltwandel ergeben.
Humangeographie/ Stadt- und Regionalforschung: Stadt- und Standortentwicklung; Regionalentwicklung; Entwicklungszusammenarbeit;
Empirische Sozialforschung; Statistik; Geographische Informationssysteme (GIS).
Beide Bereiche haben regionale Schwerpunkte auf der trinationalen Region Basel und der Nordwestschweiz sowie ausgewählten aussereuropäischen Kontexten, ferner Entwicklungs- und Schwellenländern.
Studienaufbau
Der Bachelor ist der erste Studienabschluss vor dem Master. Er umfasst insgesamt 180 Kreditpunkte (KP). Das ausserfakultäre Studienfach Geographie (75 KP) wird mit einem zweiten Phil.-Hist. Studienfach, einem zweiten ausserfakultären Studienfach (jeweils zu 75 KP) und einem komplementären Bereich (30 KP) oder als oder als Zweitfach zu Sportwissenschaft LINK (105 KP) studiert. Ein Kreditpunkt (KP) ECTS entspricht ungefähr 30 Arbeitsstunden.
Bachelor of Arts (180 KP)

Geographie
75 KP

Fach aus Phil.-Hist. Fakultät oder ausserfakultär
75 KP

Komplementär-
bereich
30 KP

Zwei Studienfächer
Fächerkombination
Das ausserfakultäre Studienfach Geographie wird auf Bachelor- wie Masterstufe in Kombination mit einem zweiten Studienfach aus der der Phil.-Hist. Fakultät, einem ausserfakultären Studienfach (siehe www.philhist.unibas.ch/studium) und einem komplementären Bereich oder als Zweitfach zu Sportwissenschaft studiert.
Weiterführende Masterstudien
Weiterführende Links und Downloads
Found the right program?