Articel Content
Shining a light on the materiality of art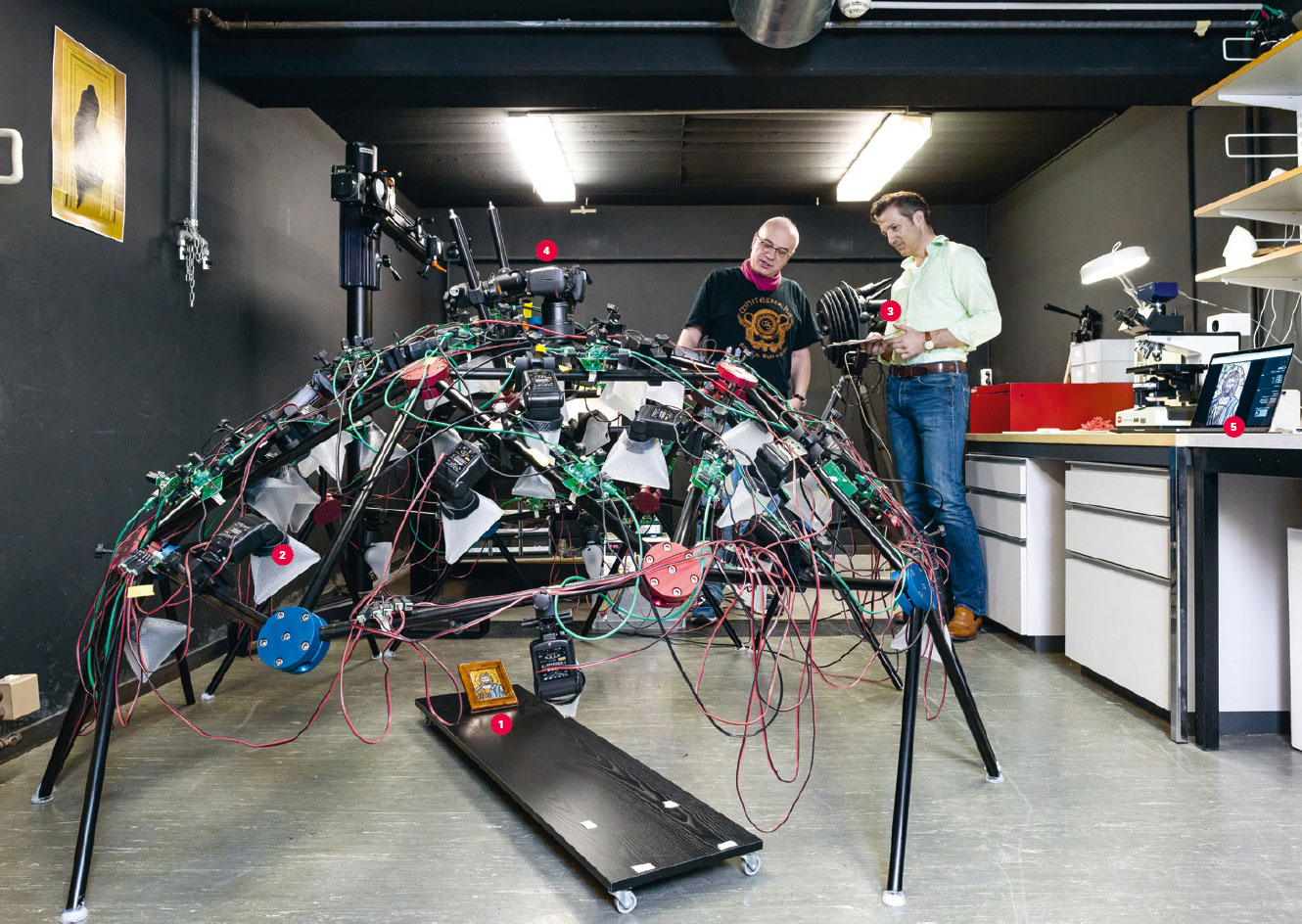 Photographs can only reproduce the materiality and visual impact of a work of art to a limited extent. This is particularly true of how light is reflected off surfaces. Researchers at the Digital Humanities Lab are working on new ways to digitally capture and portray the visual properties of artworks.
In an interdisciplinary SNSF project in collaboration with the colleagues from Art History, lighting effects on mosaics are measured and simulated by computer. The individual tesserae of a mosaic exhibit a range of different surfaces, colors and angles. Any change in the observer's standpoint or the direction of the incident light alters their visual perception of the work of art.

The researchers use a special dome to record how the complex materiality of an object interacts with light. The purpose-build device comprises 45 flash units arranged at specific angles.

A software application triggers the flash units sequentially, illuminating the item from different directions.

A digital SLR camera attached to the flash units via a special interface captures a series of individual images of the same field of view under changing light conditions.

These images form the basis for a mathematical modeling process using 3D models, allowing the light effects to be simulated. As a result, the way in which the mosaic reflects light can be realistically and interactively viewed in a web browser.
Peter Fornaro (right) is deputy director of the DHLab and the leader of the project. He is an expert in the fields of digitalization, color science, and long-term digital archiving.
Lukas Rosenthaler is Professor of Media Science and Digital Humanities, and director of the DHLab. He develops data-base systems and solutions for digital archiving.
More articles in the current issue of UNI NOVA.