Free Content
Skills & Learning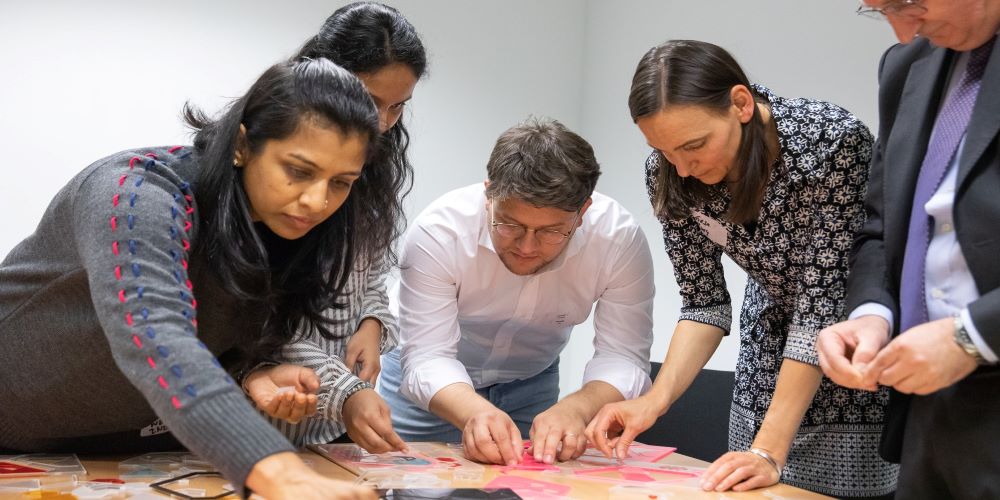 We help aspiring entrepreneurs from academia to build expertise with state-of-the-art educational and inspirational courses, workshops and events and support them towards and beyond incubation of their startup.
Entrepreneurship at the University of Basel
Every startup project will be supported individually by the Innovation Office with a dedicated contact person. In addition, startups can join various educational and community programs (see also Founder's programs & FEMtrepreneurs).
The flagship educational program, recommended to all aspiring entrepreneurs, is the Innosuisse course: Business Concept.
During the 12 –week course, you will acquire theoretical and practical skills such as pitching, how to set up your team, creating a financial plan, getting to know your customer, working with the business model canvas and many more.
The course is non-exclusively aimed at members of universities, takes place every semester on Wednesday evenings, is free-of-charge and taught in English.
Interested persons can reach out to the Innovation Office for more information or take a look at this website for current openings: https://entrepreneurship-training.ch/module2/basel/
Individual Start-up Support
In addition to structured trainings and networking events, you have the opportunity to get individual support and a direct point of contact with the Innovation Office with regular interactions. If you have a promising project, we will support you with:
Tailor-made advice and connections
Advice with regards to funding your startup
Opportunities to pitch and present your startup
Help to navigate the technology transfer process of your project from lab to company
Entrepreneur-in-Residence for select startups
Start-up Label
Startups with a close link to the University of Basel are entitled to receive the University of Basel Startup Label upon incorporation. A close link to the University may consist of either or a combination of the following cases: technology or invention, idea, employment, student.
Contact us to receive the logo files.
Community
The home of the Innovation Office in the heart of the up-and-coming BaseLink in Allschwil. From the inspiring and surprising pink Pupella, the Innovation Office is propelling innovators to achieve impact. The blue Innovation Garage on the other hand, serves as the base for the wider innovation community of BaseLink and beyond! You are welcome to visit us and there are even limited offerings of startup offices nearby. Contact us for more details.
Entrepreneurs Club
Regular gatherings of startups and startup supporters are taking place at the Entrepreneurs Club. Since 2017, the Entrepreneurs Club has been a hallmark event of the local startup community. After a Covid-induced break, it is taking place again from summer 2022. Stay up to date for events and Entrepreneurs Club meetings on the following page: https://www.eventbrite.ch/o/university-of-basel