Free Content
Prevention
Preventive measures are of great importance for the protection of personal integrity in a respectful working and studying environment. For this reason, we are optimizing the existing range of information and developing a target-group-specific training program.
The Personal Integrity Coordination Office continually evaluates and optimizes the University of Basel's regulatory, operational and communication processes with regard to their suitability in maintaining respect and protection for the personal integrity of all its members.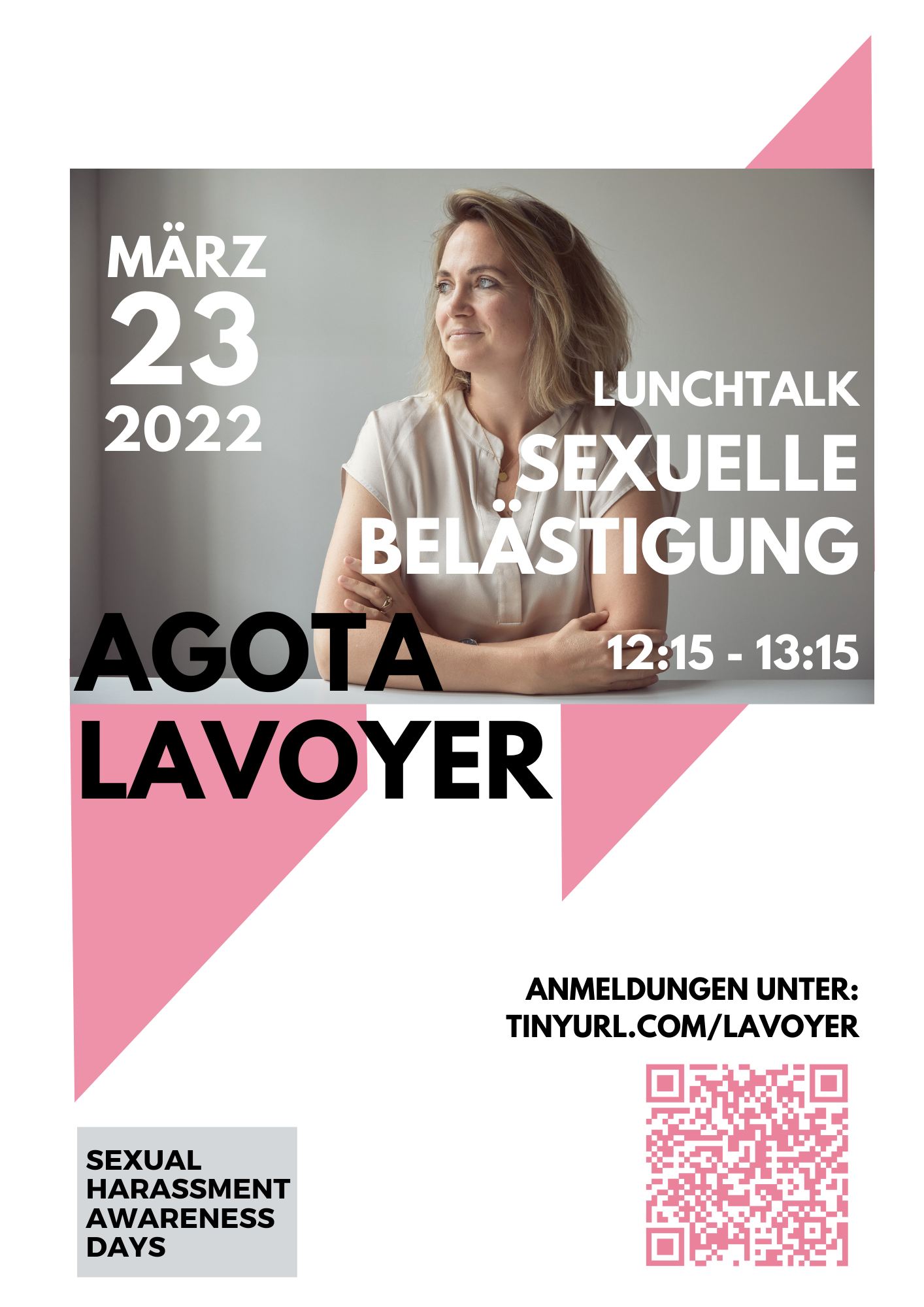 Day against Sexual Harassment: 23 March
As part of the Sexual Harassment Awareness Days, the topic of sexual violence in higher education will be addressed throughout Switzerland on March 23.
In this context, we are pleased to welcome Agota Lavoyer for a lunchtalk, where she will talk about the different facets of sexual harassment. The independent lecturer, speaker, book author and columnist is a proven expert on sexualized violence and victim counseling. A subsequent discussion round will provide space for follow-up questions.
Lunchtalk with Agota Lavoyer on "Sexual Harassment" (March 23. 12:15 pm - 01:15 pm, Zoom)
Language: German (English subtitles with summary notes)
Registrations at: https://tinyurl.com/lavoyer
Voluntary and free of charge courses
The Coordination Office for Personal Integrity regularly organizes various courses on diverse topics. The offer for the current semester can be found here.
The Training and Development Office also proactively supports teams and individuals in addressing questions of collaboration and communication in terms of the Code of Conduct in courses and by offering a broad range of options for obtaining advice.