Free Content
Innovation Platforms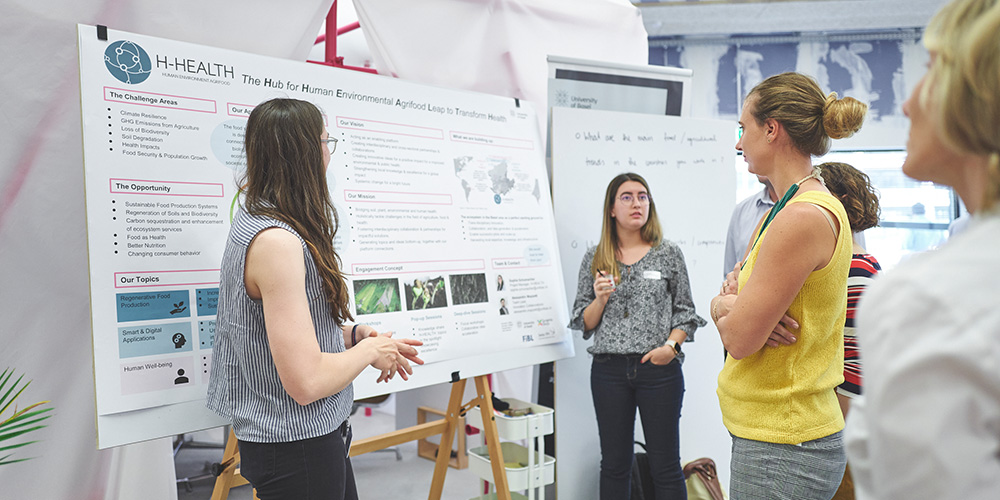 Our Innovation platforms are a powerful model to enable breakthrough innovation aiming to address the global challenges.

Innovation projects and platforms - public-private partnerships
The Innovation Office is keen to establish collaborative projects and platforms, deep in a specific field or across disciplines, with interested public and private partners.
The Innovation Office works with companies in various fields: life-sciences, agritech, insurance. These are only a few examples, contact us to explore more!

SPEARHEAD - Swiss Pandemic & AmR - Health Economy Awareness Detect
SPEARHEAD aims to tackle antimicrobial resistance (AMR) silent pandemic with a unique multi-disciplinary research-based digital solutions & patient-centric approach, addressing stewardship and prevention.
A consortium of 8 public and 4 private Swiss institutions joined forces to achieve this mission.
AMR is the ability of microorganisms (like bacteria, viruses, and some parasites) to prevent antimicrobials (such as antibiotics, antivirals and antimalarials) from working against them. As a result, many treatments are becoming ineffective against infections that were previously easily treatable.
Are you interested in engaging and knowing more?
Reach out to: angelie.pham@unibas.ch or alessandro.mazzetti@unibas.ch

H-HEALTH - Hub for Human Environmental Agri-food Leap to Transform Health.
H-HEALTH, acts as an enabling platform, bringing together the capabilities of academia, organizations, and industry partners to create ideal conditions for innovation and groundbreaking impact to spring into action.
H-HEALTH partners with large and small industry, public organizations, start-ups and research partners to and is active on the trajectory: "health soils, healthy plants, healthy food, healthy environment" - to accelerate both industry-academia collaborative projects and start-ups from the idea to concrete solutions with real impact.
Are you interested in engaging and knowing more?
Reach out to: sophie.schumacher@unibas.ch or alessandro.mazzetti@unibas.ch

STELLA - Strengthening of Translational Ecosystems for Lifesaving Local Access
STELLA's mission is to enable health systems strengthening globally, with a focus on LMICs (Low and Middle-Income Countries).

STELLA actively brings together a unique ecosystem of public and private partners, including the expertise in public health from the University of Basel, the global health division of a multinational pharma company, and the DHIS2 (District Health Information System) hub at the University of Oslo, spanning diverse industries and fields of expertise.

STELLA works with its partners, jointly discovering and interpreting needs and gaps within health systems by applying digital tools and methods, facilitating solutions ideation and enabling their implementation. With an initial focus on demand forecasting and predictive analytics for improved logistics, as well as specific disease areas (such as malaria, sickle-cell anemia, leprosy, and chagas),

STELLA is open to expanding its horizon to further challenges.
Are you interested in engaging and knowing more?
Reach out to: fabienne.koller@unibas.ch

Are you keen to build a new platform, together?
Reach out to our team!