Free Content
Industry Partnerships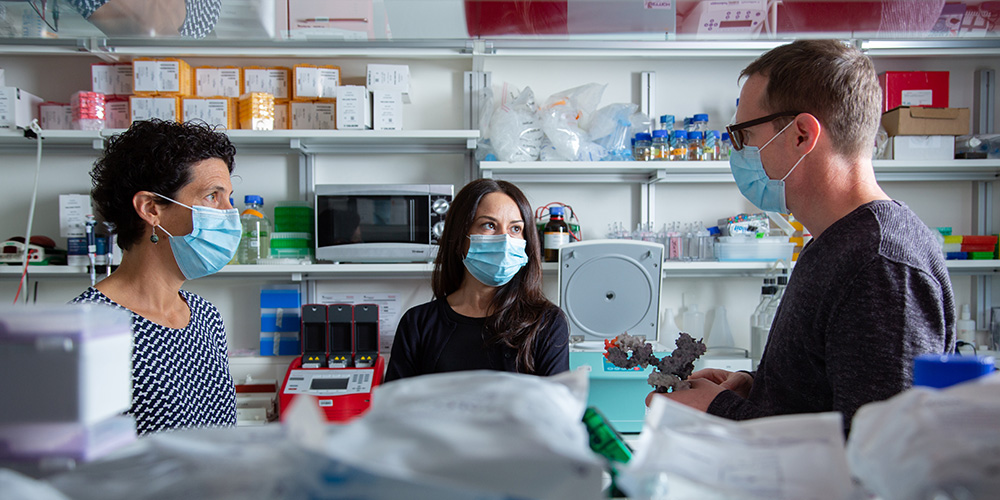 The Innovation Office is your access point and keen to support you with our tailor-made approach for public private partnerships and new collaboration models.


Tailored collaborations
The Innovation Office will work closely with you to match your needs in tackling scientific, technological, or societal challenges with the expertise from our scientists and with the cutting-edge technologies from our start-ups.
Whether you are looking for a way to exchange knowledge, start an Innosuisse-funded project or even do a research collaboration or contract research, we are open to understand your model and build, together, the most effective partnership.

Check out our established 1:1 partnerships:

Novartis NIBR Global Scholars Program (NGSP)
The University of Basel is an active member of the NGSP program since 2020.
NGSP supports projects focused on novel science with the objective of being translated to drug discovery and/or clinical research.
Each Scholar will receive up to 1 mil USD funding over three years along with drug-hunting expertise from dedicated NIBR scientific collaborators and a dedicated alliance manager.

ROCHE x University of Basel Master Agreement
The University of Basel has a long-standing framework research agreement with Roche, which defines all the basics aspects of the collaboration, such as publication rights, so the scientists from both sides can focus on the joint scientific discovery. While projects are still discussed case by case, this enables a fast-track to working together on challenges in health.
If you are interested in these programs or you are looking for building new programs, reach out to us!
contact: alessandro.mazzetti@unibas.ch


Our general terms and conditions for collaboration are transparent and available here:
Links & Downloads