Study-Details
Humanmedizin

Degree:

Master
Im Zentrum des Medizinstudiums steht der Mensch in seinem biologischen, psychologischen und sozialen Kontext. Es geht darum, Gesundheit zu erhalten (Prophylaxe), körperliche und seelische Krankheiten sowie soziale Probleme zu erkennen (Diagnostik) und zu behandeln (Therapie). Die Vorbereitung auf den Beruf erfordert ärztliche Kenntnisse über alle Gesundheitsstörungen (ihre Ursachen, Erscheinungsformen und Beeinflussung) in unterschiedlichen Lebensphasen. Das Studium der Humanmedizin umfasst neben den human- und naturwissenschaftlichen Grundlagen medizinische, operative und pädiatrische Fächer, ausserdem Psychiatrie, Querschnitts- und Spezialfächer. Das Studium der Humanmedizin ist eidgenössisch geregelt.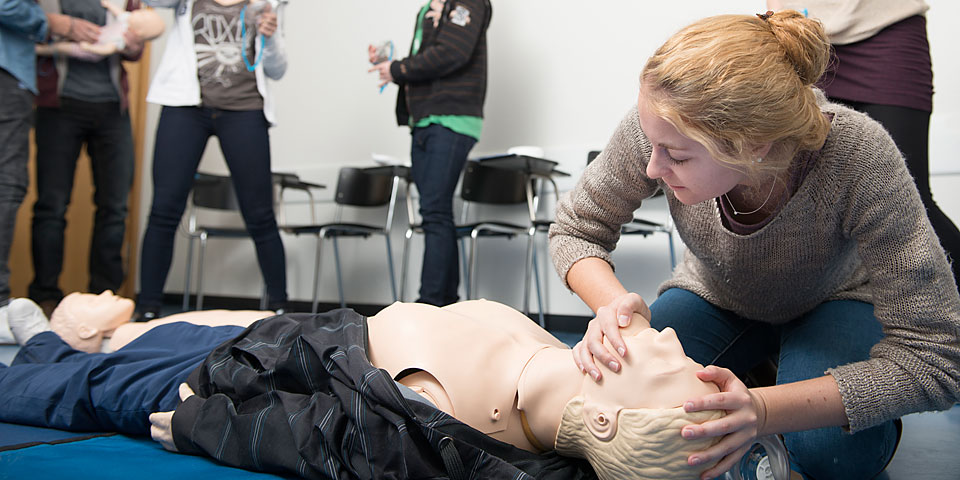 Schwerpunkt der Lehre und Forschung
Im Masterstudium werden die Themen aus dem Bachelorstudium im Sinne einer Lernspirale nochmals aufgenommen, das klinische Wissen wird vertieft und die Diagnostik und Therapie von Krankheiten werden behandelt. Die Bereiche der Basiskompetenzen werden als "Erweiterte Kompetenzen" in den vier Teilbereichen weitergeführt.
Die eidgenössische Abschlussprüfung kann nach dem Erwerb des Masterdiploms abgelegt werden; sie ist zwingend für die ärztliche Weiterbildung erforderlich.
Studienaufbau
Der Master ist der zweite Studienabschluss nach dem Bachelor. Für den Masterabschluss Clinical Medicine sind 180 Kreditpunkte (KP) zu erwerben. Dieser Abschluss berechtigt zur Teilnahme an der «Eidgenössischen Ärztlichen Prüfung», welche die Grundlage für die Zulassung als Arzt/Ärztin bildet. Ein Masterdiplom ohne den Nachweis einer bestandenen Eidgenössischen Prüfung berechtigt nicht zur ärztlichen Tätigkeit. Ein Kreditpunkt (KP) ECTS entspricht ungefähr 30 Arbeitsstunden.
Master of Medicine (180 KP)
Humanmedizin
180 KP
Studiengang
Fächerkombination
Es handelt sich um einen Monostudiengang ohne weitere Fächer.
Berufsmöglichkeiten
Ärztinnen und Ärzte arbeiten selbständig oder angestellt in Einzel- und Gemeinschaftspraxen, Spitälern, Ämtern, Betrieben sowie in der Lehre und Forschung (Universitätsinstitute, Industrie).
Weiterführende Links und Downloads
Found the right program?