Free Content
antelope@university
antelope@university for female doctoral students includes the three program elements expert exchange, career camp and coaching.
Expert Exchange
Through expert exchange, you will receive advice on your research and career development from an experienced professional of your choice, either here in Switzerland or abroad. At the same time, you will be taught strategic knowledge on the unwritten rules of the game in academia. A travel allowance will enable you to visit your chosen expert in person in order to expand your local academic network and discuss research questions.
In the application form, you specify who you would like to have as your expert. The following questions may help you to reach a decision: With whom would I like to exchange ideas about my research project? Where could I imagine having a connection in future as a postdoc? Who would be of interest to me for joint publication projects? Who is an internationally eminent authority in my area of research? We will then attempt to implement your wishes as well as we can, and make contact with the requested professors and research personnel.
In addition, we hold an information event on the topic of expert exchange, where you will receive further information on the procedure and on how to make contact. We will also be happy to help with questions about your choice of expert. This event will take place on 15 March or 19 March from 5 to 6 pm.
Travel allowance
You will receive a travel allowance in order to visit your expert in person. You must apply for this by 31 May 2018. The allowance is granted exclusively for travel costs in connection with antelope@university. We will be happy to provide you with information on the applicable conditions and further details of the procedure during the above events.
---
Career Camp
As part of the three-day career camp, you will look intensively at the topics of negotiation or presentation strategies. In addition, this external camp features special group events to support networking and the interdisciplinary exchange of ideas.
Negotiate with Success EN
In this training course the negotiation process is broken down into specific manageable units, each being a separate technical module with its own tools and techniques.
Becoming aware of the mindset behind efficient negotiations will give you an insight into how to improve your professional relationships, and understanding what makes up the negotiation process will enable you to be better equipped when building a partnership.
How to present at international Scientific Conferences EN
This training course provides strategies and techniques to help you give a first-class paper at international scientific conferences. You will learn how to prepare and structure a presentation and understand what makes presentations
memorable for the audience. Based on a presentation you prepare beforehand and deliver during this course, we provide you with detailed feedback and instructions on how to communicate more effectively.
Further training courses are provided as part of the antelope opening and conference.
Opening
How to become a more efficient Researcher EN
This training course greatly improves your efficiency by ramping up your personal productivity and research output. It helps you to regain a sense of control over your daily tasks, develop motivational, professional goals, and follow your goals through to success.
Instructor: Dr. Bärbel Tress, TRESS & TRESS
Conference
During the program, training courses will be selected need-based.
---
Coaching
The individual coaching sessions center around advice on canvassing for research funding, career planning, work/life balance and everyday life as a doctoral student.
The Career and Finance coaching sessions each last for an hour, and the Process coaching consists of three one-hour sessions.
Coaching Career
You will define your next career steps. To do this, you may need to consider such topics as mobility, planning a family with career, or work-life balance.
You have the opportunity to attend these coaching sessions with your partner.
Language: German and English
Time frame: March/April
Duration: 60 minutes
Location: Philosophische Praxis, c/o Simone Berger Battegay, St. Johanns-Vorstadt 3, 4056 Basel
Dr. Bernadette Hagenbuch
Education and several years of working experience as a physiotherapist; a degree in history and philosophy followed by a doctorate in Basel; activities as a librarian and historian; training as an «Integrativ Coach®»; consultancy work since 2006.
Philosophical Consultancy helps to answer questions about an individual's personal values and priorities, such as: how can I turn the things that are important to me and that give my life meaning into my plans for the future?
Discussions on these topics help people to clarify their personal priorities and identify the path to a fulfilled life where their potential is fully realized.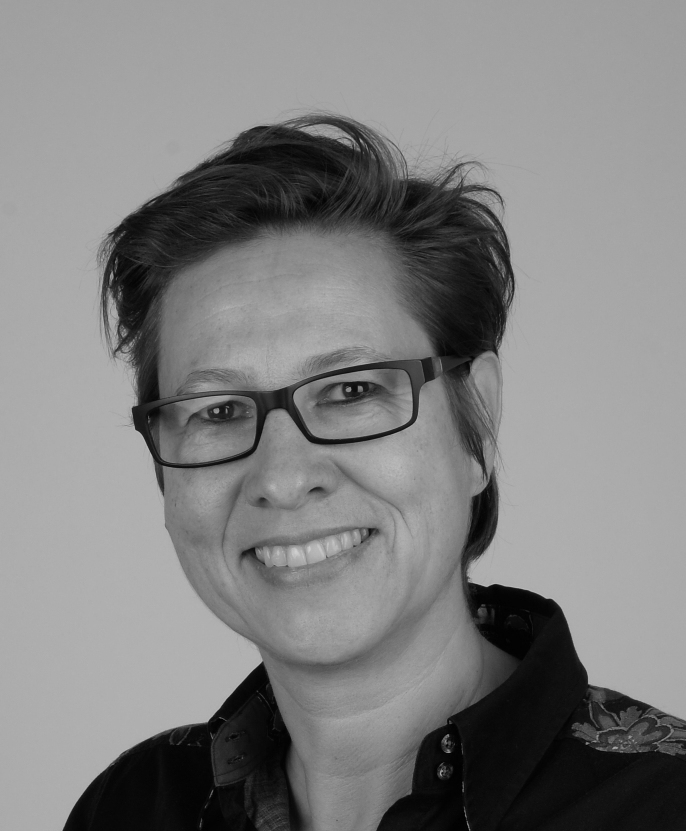 Coaching Finance
This coaching session will give you advice on Swiss and European funding sources. We discuss together which third-party funding will be the best for your next career steps and career goals or you can get feedback to a specific proposal towards a funding organisation e.g. SNSF. Based on your CV, you will receive information on how to optimize the presentation of your expertise & experience and about your scientific rsp. scientific-clinical profile.
Language: German and English
Timeframe: April/June
Duration: 60 minutes
Location: Advanced Studies, Steinengraben 22, 4051 Basel, Gruppenraum 301
Please note:
The sessions on 18 April 2018 will be held at Philosophisches Seminar, Steinengraben 5, 4051 Basel, Sitzungsraum 306.
Susanne Matuschek
More than 14 years experience in the topic of research funding and the support of young researchers with focus on women researchers. 2003-2011 Swiss National Science Foundation (SNSF): Programme Manager of the Marie Heim-Vögtlin subsidies (promotion of women) and EURYI Awards as well career advisory input for young researchers. Chair of two European Working Groups on «Conditions of a Research Career in Europe» & «Gender Issues».
Since 2010 running the own company MATUSCHEK CONSULTING: Counselling/Coaching, Workshops and Moderation in Science.
Coaching Process
Researchers face a multitude of challenges when beginning their research and completing their thesis. Individual coaching sessions are tailored to address these challenges by providing structure, communication and negotiation techniques as well as methods to work in smarter ways. You will be supported through blocks which might cause you difficulties in achieving your goals.
Language: English
Timeframe: March - October
Duration: three times 60 minutes
Location: Advanced Studies, Steinengraben 22, 4051 Basel, Gruppenraum 301
Shabih Zaidi
Shabih is a Certified Professional Co-Active Coach with degrees in BioChemistry & Anthropology. She works with Corporate Leaders and Individuals who are pushing for excellence in their field and brings a highly motivated, adaptable and curious perspective to her transformative coaching relationships. Shabih coaches through change initiatives, development programmes, intercultural assimilation and communication. She leverages her skills in Emotional Intelligence to help leaders become more agile, connect better, learn faster and achieve results.
Networking
In addition to the promotion of excellent female scientists, antelope aims to provide spaces for networking and the exchange of ideas. An optional service is therefore provided for this purpose.
antelope Convention
13 June 2018, all antelope 2018 participants
lunch-elope
7 May 2018, 12-2 pm, antelope@university participants only
Agenda antelope@university 2018
Content-Table
Opening
How to become a more efficient researcher
Content-Table
Content-Table
Content-Table
Content-Table
Content-Table
Content-Table
Content-Table
Career Camp
How to present at international Conferences
Negotiate with Success
Content-Table
Contact
Person

Dr. Andrea Flora Bauer

antelope Career Program

Description

Andrea Flora

Bauer

University of Basel

Diversity

Steinengraben 5, Postfach




4001

Basel




Switzerland

Tel.

+41 61 207 09 89

SEND EMAIL

Person

Patricia Zweifel

lic. phil.

Reconciling Family and Career, antelope Career Program

Description

Patricia

Zweifel

University of Basel

Diversity

Steinengraben 5, Postfach




4001

Basel




Switzerland

Tel.

+41 61 207 09 39

SEND EMAIL