Free Content
antelope professorship
antelope professorship for female postdoctoral researchers includes the three program elements career camp, coaching and career toolbox.
Career Camp
As part of the three-day career camp, you will look intensively at the topic of appointment procedure. In addition, this external camp features special group events to support networking and the interdisciplinary exchange of ideas.
Building on this, an application check will provide an opportunity for your application documents to be appraised by an expert. This offer is valid until the end of 2021.
Further training courses are provided as part of the antelope opening and conference.
Opening
Leadership in Science – Why should anyone be led by you?
This interactive workshop will highlight some key qualities and skills associated with effective leadership. Leaders do not exist without followers and leadership impact is highly dependent on the relationship between leader and follower. Thus, special emphasis will be placed on the relational aspect of leading others and we will consider hierarchical, horizontal as well as informal leadership. The workshop does not aim to offer universal rules or simple recipes for success. Instead, participants will reflect on their individual and emerging leadership profiles, explore ways of building effective work relationships, and consider how they earn «the right to be followed» within the various contexts in which they are seeking to achieve goals together with others.
Instructor: Andrea Kleinhuber, leadership development professional
Conference
During the program, training courses will be selected need-based.
---
Coaching
You choose two individual coaching sessions from the areas funding, career planning, presentation skills and empowerment. Depending on your choice, you will work on specific research proposals, future career plans, presentations, and success strategies.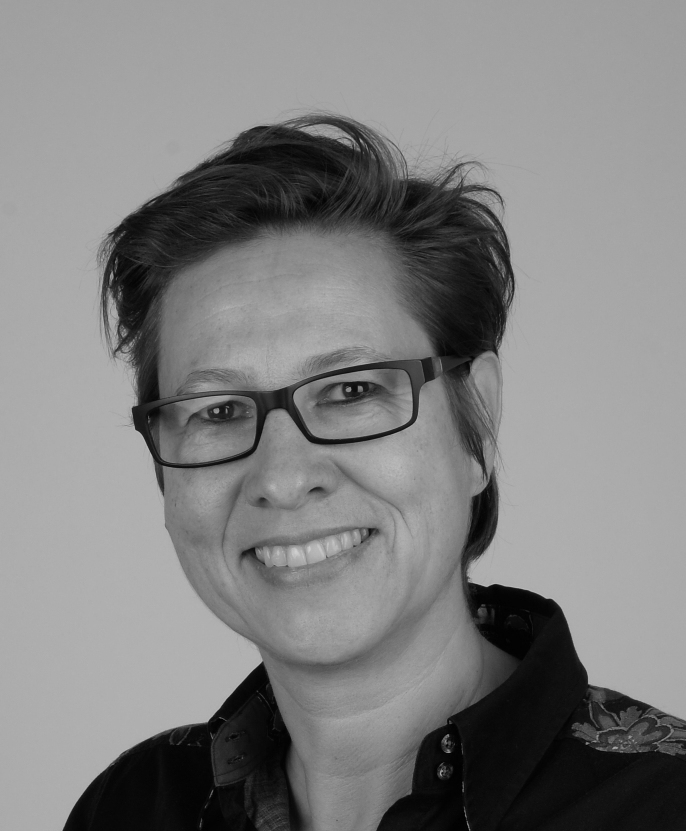 Coaching Funding
A successful academic career includes the recruited third-party funding as main applicant of funding organizations such as the SNSF. This Coaching Funding offers in a two-stage process with 2 meetings the development of a strategy which Swiss and European funding instruments are the most suitable for you as a woman scientist, which timing rsp. which third-party funding cascade will be the best. Additionally you'll receive support to work-out a proposal or by a «final check» onto application documents towards third-party funding or positions.
Language: German and English
Time frame: April to October
Duration: two sessions per 90 minutes
Location: Advanced Studies, Steinengraben 22, 4051 Basel, Gruppenraum 301
Please note:
The sessions on 20 June 2018 will be held at Philosophisches Seminar, Steinengraben 5, 4051 Basel, Sitzungsraum 306.
Susanne Matuschek
More than 14 years experience in the topic of research funding and the support of young researchers with focus on women researchers. 2003-2011 Swiss National Science Foundation (SNSF): Programme Manager of the Marie Heim-Vögtlin subsidies (promotion of women) and EURYI Awards as well career advisory input for young researchers. Chair of two European Working Groups on «Conditions of a Research Career in Europe» & «Gender Issues».
Since 2010 running the own company MATUSCHEK CONSULTING: Counselling/Coaching, Workshops and Moderation in Science.
Coaching Career
You define what your next career steps should be. To do this, you will consider topics such as mobility, reconciling a family and career, and work-life balance. You have the opportunity to attend these coaching sessions with your partner.
Language: German and English
Time frame: September to November
Duration: two sessions per 60 to 90 minutes
Location: coaching am rhein, Drei-König-Weglein, 4051 Basel
Urs Limacher Koechlin
Degree in Business Administration (University of Applied Sciences and Arts, Northwestern Switzerland), certified accountant, trained in solution-oriented individual and team coaching under Dr. Peter Szabo, certification as «Professional Certified Coach PCC» awarded by the International Coach Federation, advanced training as a Brennan Integration Practitioner.
He has many years of professional experience as an operational auditor in the pharmaceutical industry, as partner in a fiduciary and advisory firm, has extensive business-sector experience as a consultant, as member of a board of directors, and as a lecturer.
Urs Limacher has inspired and accompanied individuals and teams through processes of development and transition for over 10 years. He works with an enthusiasm that is solution- and resource-oriented, with an approach that centers on the value of the human being.
Coaching on Stage
Your persuasiveness depends on more than just your expertise in the subject matter. How secure you feel «onstage» is also determined by having effectively structured and prepared your conversation or presentation, as well as some narrative flair. How you make use of your physical presence, position in the room, facial expressions and intonation also plays a part. In this way – from thought through to expression – we bring your academic material to life and ensure it makes a sustainable impact. You determine the way in which your knowledge is expressed and remembered.
In a personalized training session, you will learn how to make an impact through convincing presentation. You will learn to use posture, breathing and voice correctly to improve your powers of concentration and inner cohesion, and win people over with authenticity and confidence.
Language: German and English
Time frame: March/April/May
Duration: one session 120 minutes
Location: Philosophisches Seminar, Steinengraben 5, 4051 Basel, Seminarraum klein 301
Please note:
The session on 23 March 2018 will be held at Advanced Studies, Steinengraben 22, 4051 Basel, Gruppenraum 301
Andrea Kindt
Andrea Kindt studied political and communication sciences in Munich. As literary and artistic director at the Kammerspiele theater in Munich, and in her work to support the theater's public relations, she gained extensive experience in the areas of text, communications and dramatization. This was followed by successful productions of her own TV and film projects and ultimately the foundation of her own company, Linchpin, which provides integrated communications consultancy services.
Today, Andrea Kindt advises managers on public speaking and body language in the workplace and for presentations. Her coaching sessions focus on teaching participants to demonstrate confidence with their words and through the impression they make. This relies on self-portrayal that is appropriate to the situation and the role of a manager, and on successful communication within the workplace.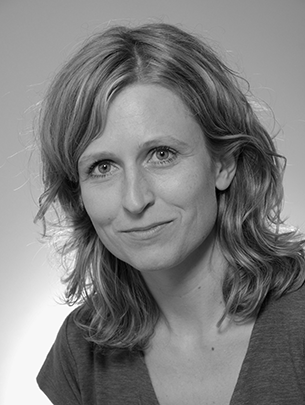 Coaching Empowerment
A combination of group and individual coaching sessions offers you a space for working on some personal challenges. You will review your current «repertoire» for dealing with difficult situations and issues of power and acquire new analytical instruments and practical tools. Thereby you expand your scope of action, tap new options and grow your self-efficacy.
Language: German and English
Time frame: May to June
Duration: group workshop 8 hours and individual follow-up 90 minutes
Location Advanced Studies, Steinengraben 22, 4051 Basel, Seminarraum 13 A
Please note:
The sessions on 4 June 2018 will be held at Gruppenraum 301 (Advanced Studies, Steinengraben 22, 4051 Basel).
The sessions on 5 June 2018 will be held at Sitzungsraum 306 (Philosophisches Seminar, Steinengraben 5, 4051 Basel).
Andrea Kleinhuber
Andrea Kleinhuber is head of the leadership development function at University Hospital Basel and she also freelances as a coach, team developer, facilitator and trainer. She has completed a Master's degree in cultural anthropology at McMaster University, Canada, as well as several postgraduate certificates in the fields of arts & media management, non-profit management, personnel & organizational development as well as change management at universities and colleges in Germany and Switzerland. Prior to taking her position as the hospital, Andrea Kleinhuber has worked in academic publishing, in the pharmaceutical and medtech industries as well as for the University of Basel. She is certified as a trainer and coach through the Schulz von Thun Institute in Hamburg, Germany, and completed further coaching certifications within other schools and traditions (e.g. with Robert Dilts & Steven Gilligan, Reinhold Miller, Claus Nowak and at the Milton Erikson Institute in Rottweil), giving her a broad range of approaches and tools to draw from in her work.
---
Career Toolbox
The career toolbox gives you the opportunity to apply for a grant of up to CHF 1,000 to fund a measure of your choice to promote your career and optimize your skills portfolio. You may request a financial subsidy for a measure that can be implemented quickly and easily, starting from your personal potential and individual needs. This measure can be based in different fields and relate to technical and interdisciplinary, interpersonal, methodological and analytical, and social skills. Specifically, it could involve: media training, manuscript or negotiation coaching sessions, meetings with experts.
---
Networking
In addition to the promotion of excellent female scientists, antelope aims to provide spaces for networking and the exchange of ideas. An optional service is therefore provided for this purpose.
antelope Convention
13 June 2018, all antelope 2018 participants
lunch-elope
28 June 2018, 12-2 pm, antelope professorship participants only
Agenda antelope professorship 2018
Content-Table
Opening
Leadership in Science – Why should anyone be led by you?
Content-Table
Content-Table
Content-Table
Content-Table
Content-Table
Content-Table
Content-Table
Content-Table
Contact
Person

Dr. Andrea Flora Bauer

antelope Career Program

Description

Andrea Flora

Bauer

University of Basel

Diversity

Steinengraben 5, Postfach




4001

Basel




Switzerland

Tel.

+41 61 207 09 89

SEND EMAIL

Person

Patricia Zweifel

lic. phil.

Reconciling Family and Career, antelope Career Program

Description

Patricia

Zweifel

University of Basel

Diversity

Steinengraben 5, Postfach




4001

Basel




Switzerland

Tel.

+41 61 207 09 39

SEND EMAIL