Free Content
antelope professorship
antelope professorship for female postdoctoral researchers includes the three program elements career camp, coaching and career toolbox.
Career Camp
As part of the three-day career camp, you will look intensively at the topic of appointment procedure. In addition, this external camp features special group events to support networking and the interdisciplinary exchange of ideas.
Building on this, an application check will provide an opportunity for your application documents to be appraised by an expert. This offer is valid until the end of 2018.
Further training courses are provided as part of the antelope opening and conference.
Opening
How to improve your Negotiation Skills
Do you want to learn specific skills and attitudes to improve your professional relationships? Do you want to increase your own negotiation capacities, enabling you to be more efficient? The strength of this approach to negotiation comes from its simplicity and proven efficiency. Highly practical, it helps you see negotiation more as a puzzle than a chess game for better results. The negotiation process is broken down into specific manageable units, each being a separate technical module with its own tools and techniques.
Instructor: Melissa Davies, negoservices
Conference
During the program, training courses will be selected need-based.
---
Coaching
You will receive coaching sessions on career planning, research funding and presentation.
Coaching Career
You define what your next career steps should be. To do this, you will consider topics such as mobility, reconciling a family and career, and work-life balance. You have the opportunity to attend these coaching sessions with your partner.
Language: German and English
Time frame: 21/23 March, 5/7 September 2017
Duration: 60 to 90 minutes
Location: coaching am rhein, Drei-König-Weglein, 4051 Basel
Urs Limacher Koechlin
Degree in Business Administration (University of Applied Sciences and Arts, Northwestern Switzerland), certified accountant, trained in solution-oriented individual and team coaching under Dr. Peter Szabo, certification as «Professional Certified Coach PCC» awarded by the International Coach Federation, advanced training as a Brennan Integration Practitioner.
He has many years of professional experience as an operational auditor in the pharmaceutical industry, as partner in a fiduciary and advisory firm, has extensive business-sector experience as a consultant, as member of a board of directors, and as a lecturer.
Urs Limacher has inspired and accompanied individuals and teams through processes of development and transition for over 10 years. He works with an enthusiasm that is solution- and resource-oriented, with an approach that centers on the value of the human being.
Coaching Funding
Funding is crucial for a successful academic career. In the frame of this coaching sessions you will receive information on suitable funding instruments, and get support for preparing competitive proposals. You can choose one of the following expert:
Dr. Jeanette Müller
The successful acquisition of European funding for research and innovation projects has become a critical milestone in the career development of talented scientists working in academia. In particular, Horizon 2020, the largest innovation funding scheme ever in Europe and beyond, is a meaningful source of third party monies for researchers based in Switzerland – despite its current Third Country status which is likely to change in 2017, opening up even more opportunities. The Coaching Funding module offers individualised coaching for female scientists on career planning and research funding. More specifically, the one-two-grant training on EU funded projects and proposals supports researchers in identifying suitable EU funding opportunities and in preparing competitive proposals. It consists of one-to-one meetings, developing project outlines and individual table plans covering all aspects relevant to successful grant applications.
Language: German and English
Time frame: 11/12 May, 21/22 September 2017
Duration: ca. 90 minutes plus individual follow-up
Location: Philosophische Praxis, Peterskirchplatz 14, 4051 Basel
More than 20 years' experience in EU funded projects – from the initial planning, preparing the actual grant applications to their management and communication. With her Zurich based company and 10 staff she supports scientists and companies all over Europe regarding the successful acquisition and implementation of research and innovation projects funded by the EU and other funding agencies at national and international level. Her company is active in several research areas and industries, and is currently a partner for project management and communication in more than a dozen EU funded projects. She also offers workshops on EU funding opportunities and coaching of researchers and universities across Europe.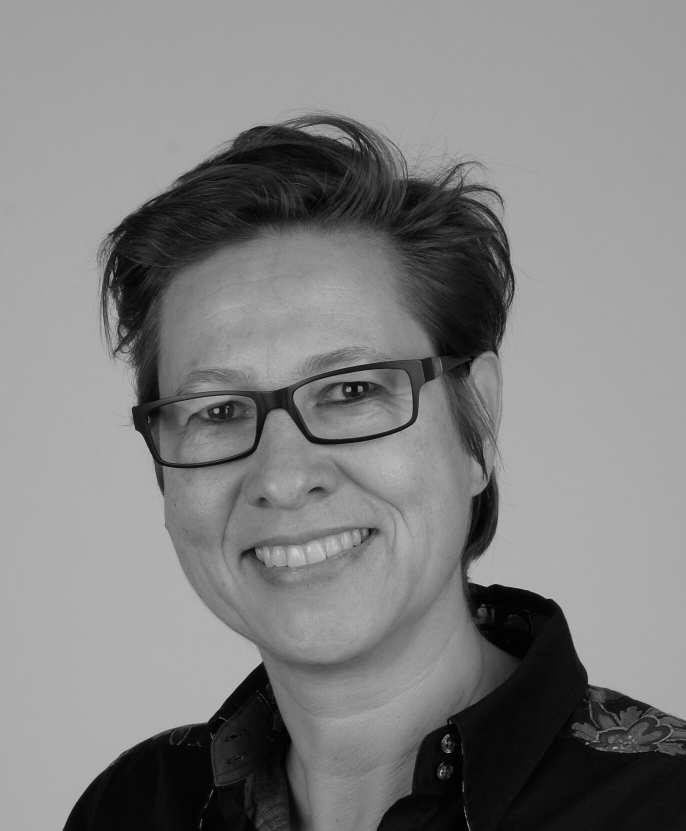 Susanne Matuschek
A successful academic career includes the recruited third-party funding as main applicant of funding organizations such as the SNSF. This Coaching Funding offers in a two-stage process with 2 meetings the development of a strategy which national and international funding instruments are the most suitable for you as a woman scientist, which timing or which third-party cascade is meaningful and advises you specifically of an application. The process is handled flexibly since the April dates can e.g. already been taken for coaching upon an application for a SNSF Professorship.
Language: German and English
Time frame: 20/21 April, 21/22 June, 14/15 September 2017
Duration: two sessions per 90 minutes
Location: Philosophische Praxis, Peterskirchplatz 14, 4051 Basel
More than 14 years experience in the topic of research funding and the support of young researchers with focus on women researchers. 2003-2011 Swiss National Science Foundation (SNSF): Programme Manager of the Marie Heim-Vögtlin subsidies (promotion of women) and EURYI Awards as well career advisory input for young researchers. Chair of two European Working Groups on «Conditions of a Research Career in Europe» & «Gender Issues».
Since 2010 running the own company MATUSCHEK CONSULTING: Counselling/Coaching, Workshops and Moderation in Science.
Coaching on Stage
Your ability to convince people depends on more than just your expertise in the subject matter. Effective preparation of the conversation and presentation flow, and the use of pauses, facial expressions, gestures and intonation determine the impression you make on others.
In a personalized training session, you will learn how to make an impact through convincing presentation. You will learn to use posture, breathing and voice correctly to improve your powers of concentration and inner cohesion, and win people over with authenticity and confidence.
Language: German and English
Time frame: 16/23/30 May, 5/19 September 2017
Duration: ca. 120 minutes
Location: Steinengraben 5, 4051 Basel, Seminarraum klein 301 (Philosophisches Seminar)
Andrea Kindt
Andrea Kindt studied political and communication sciences in Munich. As literary and artistic director at the Kammerspiele theater in Munich, and in her work to support the theater's public relations, she gained extensive experience in the areas of text, communications and dramatization. This was followed by successful productions of her own TV and film projects and ultimately the foundation of her own company, Linchpin, which provides integrated communications consultancy services.
Today, Andrea Kindt advises managers on public speaking and body language in the workplace and for presentations. Her coaching sessions focus on teaching participants to demonstrate confidence with their words and through the impression they make. This relies on self-portrayal that is appropriate to the situation and the role of a manager, and on successful communication within the workplace.
---
Career Toolbox
The career toolbox gives you the opportunity to apply for a grant of up to CHF 1,000 to fund a measure of your choice to promote your career and optimize your skills portfolio. You may request a financial subsidy for a measure that can be implemented quickly and easily, starting from your personal potential and individual needs. This measure can be based in different fields and relate to technical and interdisciplinary, interpersonal, methodological and analytical, and social skills. Specifically, it could involve: media training, manuscript or negotiation coaching sessions, meetings with experts.
---
Networking
In addition to the promotion of excellent female scientists, antelope aims to provide spaces for networking and the exchange of ideas. An optional service is therefore provided for this purpose.
antelope Convention
15 June 2017, all antelope 2017 participants
lunch-elope
29 June 2017, 12-2 pm, antelope professorship participants only
Agenda antelope professorship 2017
Content-Table
Opening
How to improve your Negotiation Skills
Content-Table
Content-Table
Content-Table
Content-Table
Content-Table
Content-Table
Content-Table
Contact
Person

Dr. Andrea Flora Bauer

antelope Career Program

Description

Andrea Flora

Bauer

University of Basel

Equal Opportunities Office

Steinengraben 5, Postfach




4001

Basel




Switzerland

Tel.

+41 61 207 09 89

SEND EMAIL

Person

Patricia Zweifel

lic. phil.

Reconciling Family and Career, antelope Career Program

Description

Patricia

Zweifel

University of Basel

Equal Opportunities Office

Steinengraben 5, Postfach




4001

Basel




Switzerland

Tel.

+41 61 207 09 39

SEND EMAIL