Free Content
antelope medical professorship
antelope medical professorship for female postdoctoral researchers includes the three program elements career camp, coaching, and career toolbox.
Career Camp
As part of the three-day career camp, you will look intensively at the topic of publishing. In addition, this external camp features special group events to support networking and the exchange of ideas.
Further training courses are provided as part of the antelope opening and conference.
Opening
Strategic Networking and Communication for Career Development of MDs or MD-PhDs
The goal of this interactive kick-off day is to get familiar with the antelope professorship program and to introduce the participants to each other. You will present yourself, interact and will elaborate on your individual competence profiles. We will discuss the basics of scientific networking and how to form scientific teams or effective research collaborations. Novel tools and trends for managing the network and becoming more visible will be presented and decision guidelines for cooperations explained.You will receive numerous impulses on how a new generation of leading female scientist can work together for the benefit of a civil society.
Instructor: Dr. med. Andrea Degen, EUrelations
Conference
During the program, training courses will be selected need-based.
---
Coaching
You will receive coaching sessions on research funding and pesentation. You may book a follow-up session for the funding coaching.
The specially developed peer coaching on the topic of challenges clinical work and research includes four sessions.
Coaching Fundraising
Funding is crucial for a successful academic career. What are current funding instruments suitable for your individual scientific challenges? Which specific networks are beneficial for your proposals and career steps to come? How can you combine your family, academic work and time abroad?
These are some of your questions, Dr. Andrea Degen will discuss with you in order to find a solution. She therefore provides her experience in more than 15 years of fund acquisition.
In addition to a coaching session you can also hand in your application before submission for proof-reading or follow-up on your search for research partners. This offer is available up to the end of the year 2019. For an individual follow-up appointment please contact EUrelations via e-mail.
Language: German and English
Time frame: April/October
Duration: one session 120 minutes
Location: Advanced Studies, Steinengraben 22, 4051 Basel, Gruppenraum 301
Please note:
The coachings on 12 April 2018 will be held in Sitzungsraum 305 (Advanced Studies, Steinengraben 22, 4051 Basel).
Dr. med. Andrea Degen
Dr. med. Andrea Degen is the founder, one of the trainers and coaches at EUrelations AG research management. The company manages national and internationally funded research and innovation projects and programmes.
Andrea Degen qualified as a medical doctor and pursued trainings in project management IPMA. She acted as National Contact Point at www.euresearch.ch for the European Union's Framework Programme for RTD form 2000-2005 and was an expert of the Swiss Federal Knowledge & Technology Transfer Initiative KTI-CTI.
Coaching on Stage
Your persuasiveness depends on more than just your expertise in the subject matter. How secure you feel «onstage» is also determined by having effectively structured and prepared your conversation or presentation, as well as some narrative flair. How you make use of your physical presence, position in the room, facial expressions and intonation also plays a part. In this way – from thought through to expression – we bring your academic material to life and ensure it makes a sustainable impact. You determine the way in which your knowledge is expressed and remembered.
In a personalized training session, you will learn how to make an impact through convincing presentation. You will learn to use posture, breathing and voice correctly to improve your powers of concentration and inner cohesion, and win people over with authenticity and confidence.
Language: German and English
Time frame: March/April/May
Duration: one session 120 minutes
Location: Philosophisches Seminar, Steinengraben 5, 4051 Basel, Seminarraum klein 301
Please note:
The session on 23 March 2018 will be held at Advanced Studies, Steinengraben 22, 4051 Basel, Gruppenraum 301
Andrea Kindt
Andrea Kindt studied political and communication sciences in Munich. As literary and artistic director at the Kammerspiele theater in Munich, and in her work to support the theater's public relations, she gained extensive experience in the areas of text, communications and dramatization. This was followed by successful productions of her own TV and film projects and ultimately the foundation of her own company, Linchpin, which provides integrated communications consultancy services.
Today, Andrea Kindt advises managers on public speaking and body language in the workplace and for presentations. Her coaching sessions focus on teaching participants to demonstrate confidence with their words and through the impression they make. This relies on self-portrayal that is appropriate to the situation and the role of a manager, and on successful communication within the workplace.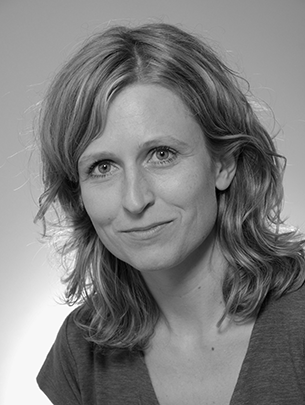 Peer Coaching Challenges clinical Work/Research
In peer coaching sessions that will be designed according to the specific needs of the participants, you will get support in reflecting the challenges of your professional life and how to keep or improve your work-life balance. The spectrum of topics is determined by participants and includes any current concerns you want to work on in this safe and collaborative space for joint learning and development.
Language: Englisch
Time frame: April to October
Duration: four sessions per four hours
Coach: Andrea Kleinhuber, leadership development professional USB
---
Career Toolbox
The career toolbox gives you the opportunity to apply for a grant of up to CHF 1,000 to fund a measure of your choice to promote your career and optimize your skills portfolio. You may request a financial subsidy for a measure that can be implemented quickly and easily, starting from your personal potential and individual needs. This measure can be based in different fields and relate to technical and interdisciplinary, interpersonal, methodological and analytical, and social skills. Specifically, it could involve: appointment training, manuscript or negotiation coaching sessions, meetings with experts.
---
Networking
In addition to the promotion of excellent female scientists, antelope aims to provide spaces for networking and the exchange of ideas. An optional service is therefore provided for this purpose.
antelope Convention
13 June 2018, all antelope 2018 participants
lunch-elope
10. September 2018, 12-2 pm, antelope medical professorship participants only
Agenda antelope medical professorship 2018
Content-Table
Opening
Strategic Networking and Communication for Career Development of MDs or MD-PhDs
Content-Table
Content-Table
Content-Table
Content-Table
Career Camp
How to publish in peer-reviewed Journals
Content-Table
Content-Table
Content-Table
Contact
Person

Dr. Andrea Flora Bauer

antelope Career Program

Description

Andrea Flora

Bauer

University of Basel

Diversity

Steinengraben 5, Postfach




4001

Basel




Switzerland

Tel.

+41 61 207 09 89

SEND EMAIL

Person

Patricia Zweifel

lic. phil.

Reconciling Family and Career, antelope Career Program

Description

Patricia

Zweifel

University of Basel

Diversity

Steinengraben 5, Postfach




4001

Basel




Switzerland

Tel.

+41 61 207 09 39

SEND EMAIL