Free Content
Wissensbox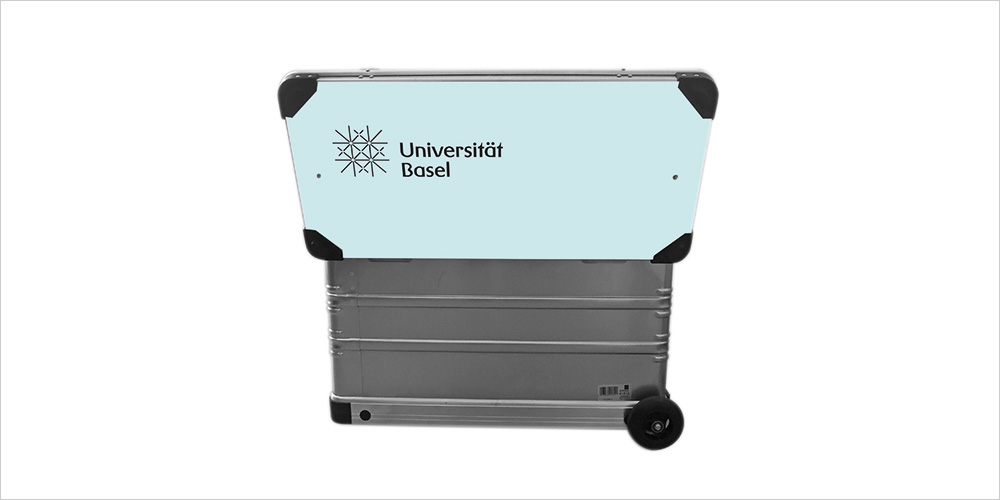 With its range of knowledge boxes, the University of Basel is breaking new ground. Primary school pupils in the cantons of Basel-Stadt and Basel-Landschaft can discover exciting scientific topics in their classroom in a playful and practical way. They will be accompanied in this process by young PhD students from the University of Basel. The goal of the new format is for researchers to help school pupils dive into and explore the fascinating world of science over the course of two lessons.
Interested teachers can book one of the knowledge boxes free of charge and arrange a date for the school visit. The presentation and interactive teaching of the selected knowledge box is conducted in German by a PhD student in the classroom. The student presents the content of the selected knowledge box to the whole class, encouraging the pupils to participate and interacting with them on an equal footing.
Knowledge boxes are available on a variety of topics. The knowledge boxes «Hands-on mathematics» and «Microscopy – the world of tiny things» can be booked as of the project launch. The knowledge boxes specifically relate to the Lehrplan 21 syllabus.
More details (in German)