Free Content
Your Entrepreneurial Journey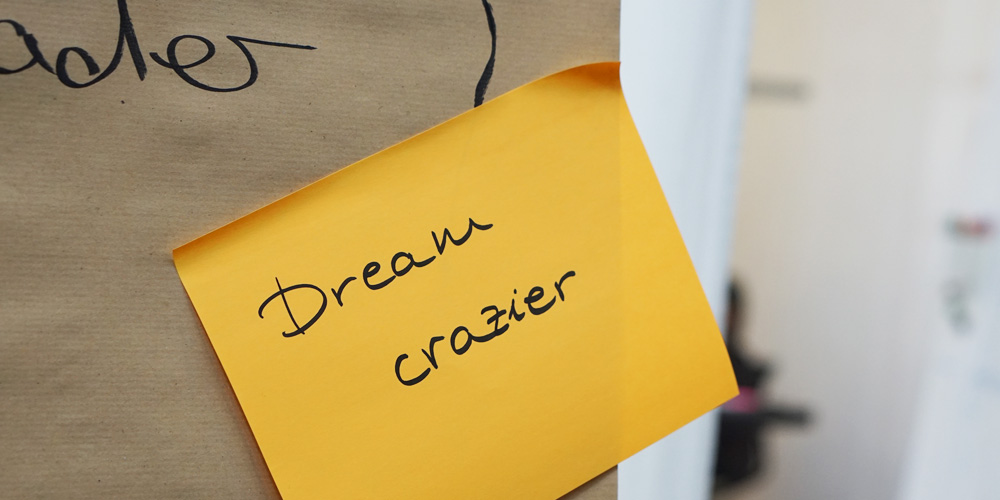 The Innovation Office wishes to support everyone with a University link on their entrepreneurial journey, or wishing to start an innovative project with private partners. Whether you are a student with a bright idea, a seasoned professor with plans of founding a groundbreaking startup, or a world-leading scientist willing to discuss your discoveries with private companies, the Innovation Office has many ways in which it can support and guide you into the right direction.
How we do support you
Entrepreneurship
The Innovation Office is there to give tailor-made support depending on the needs of your start-up project. The following are some of the core areas where we can assist you:
Transformation from "lab thinking" to "startup thinking"
Project/start-up setup & formation of a team
Finding a supportive network for projects from all fields
Strategic aspects of your project
Financing & foundation of the company
Check out our page Entrepreneurship in Detail to find out how the Innovation Office supports startups depending on the stage of your start-up project.
Research & Industry Collaboration
Impact on society can only be reached when private and public partners work together. The Innovation Office is the contact point for companies wishing to partner with researchers at the University of Basel and sets out to bring together partners in specific fields.
Examples of projects we have initiated are: the CHARMED in cooperation with Novartis, the GROM in cooperation with UNIST (Korea). To see the list of projects please visit our Iniatives Page.
Space
A community of innovators needs to be anchored in its own physical space. That's why the University of Basel provides a safe haven for start-ups of various sizes and needs in its Innovation Space. Due to our strong ties with a variety of partners, the Innovation Office is also able to link you to other spaces in the Basel region, depending on your needs. For more info on how to access the space, please contact us.
Funding
The Innovation Office helps start-ups identify the best funding opportunities (non-dilutive and dilutive) depending on the stage in their lifecycle. For a non-exhaustive list of various funding instruments and awards please consult the following list.
On a regular basis, the Innovation Office organizes specific investor meetings, where startups can benefit from our extensive network of business angels and VC firms in a friendly environment.
For innovation projects with private partners, the Innovation Office links to appropriate sources, e.g. Innosuisse.
International Outlook
Because we do not want to limit ourselves just to Basel, the Innovation Office highly prioritizes international activities. These activities not only aim to provide our start-ups with exposure to global partners and markets, but also help grow the cross-border mindset, which is an important asset to any entrepreneur.

- Exploration missions
The Innovation Office organizes international exploration missions, together with our international partners. Our startups and their supporters experience a different entrepreneurial and business culture, discover a whole new network of experts, and they even get the opportunity to pitch their technology to international investors.

- Bilateral collaboration
Through our network of international friends, we create the possibility for joint start-up activities. Start-ups cannot only benefit from visiting another environment but also from sharing experiences and collaborating with foreign partners, increasing their reach.
Contact