Free Content
Innovation Initiatives
FEMtrepreneurs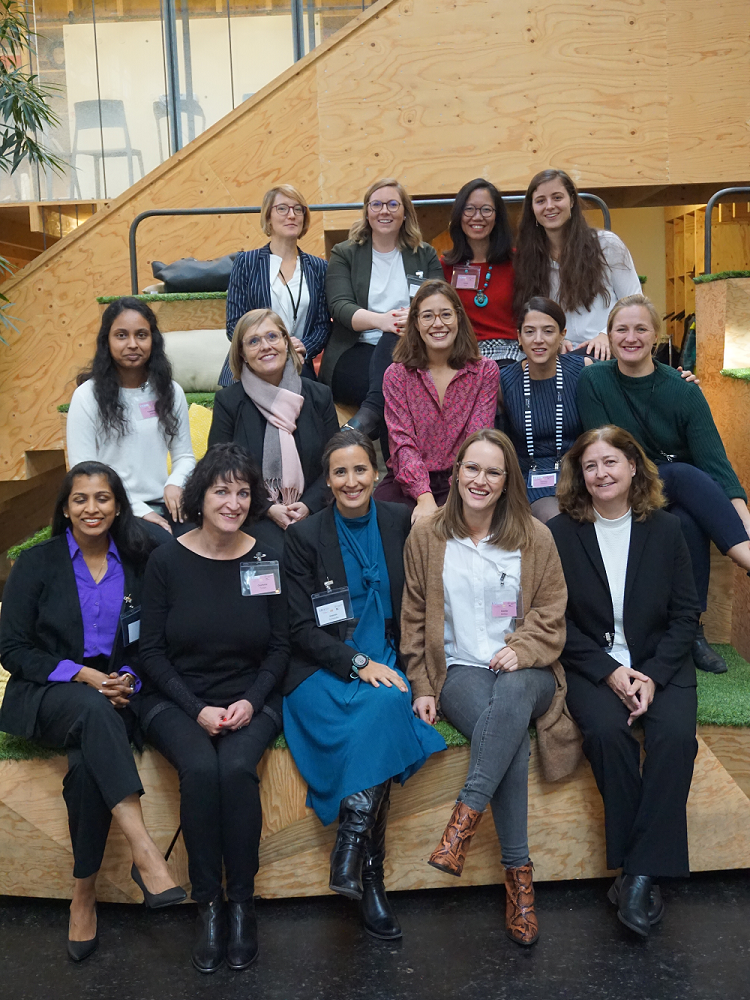 In 2019 the University of Basel launched the FEMtrepreneurs Inititiave together with a variety of partners, focusing on female leader- and entrepreneurship. This grass-roots initiative has the main goal of creating a supporting community centered around supporting female entrepreneurs in their innovative endeavors and enabling their development in founding their businesses. If you have an idea or would like to be active in supporting the entrepreneurial spirit, have a look at our upcoming events and programs under the following Linkedin Website dedicated to the FEMtrepreneurs Initiative .
GROM - Global Research Center for Organ Mimetics
Established by trilateral cooperation of Ulsan National Institute of Science and Technology (UNIST), University of Basel and Wake Forest Institute for Regenerative Medicine (WRIFM), the research center aims to further develop organ-on-a chip and 3D bio-printing technologies to accelerate the replacement of animal tests and to reduce time and cost of new drug discovery. This project was selected by the National Research Foundation of Korea as the 2018 Global Research and Development Center program.
Visit the website of the Global Research and Development Center Program.
CHARMED – Center for Human Advanced Regeneration & Mobility in Education and Discovery
The CHARMED has been established under the motto: "Regenerate Mobility!" as a collaborative initiative by the Innovation Office of the University of Basel to bring together researchers from the University, the University Hospital, and Novartis on the topic of Regenerative Medicine. Scientists can exchange their most recent outcomes and collaboration needs, enabling more collaborative projects to be jointly initiated.
Bio-Campus
The Bio-Campus, an initiative by the University of Basel in collaboration with our EUCOR partners, combines the entrepreneurial strengths in the Upper Rhine Valley to create a worldwide and dynamic hub for life science start-up excellence. Focusing on BioTech and Digital Health Entrepreneurship, the BioCampus is a magnet for investors and industry looking for the best in life science innovation.
KTUR
The University of Basel is part of the Knowledge Transfer Upper Rhine project which aims to professionalize cross-border knowledge transfer in the Upper Rhine region. After an initial analysis phase, the Innovation Office will participate in a variety of trinational actions, including the creation of a digital platform and hosting networking events with companies and partners of the three participating cantons (Aargau, Baselland & Jura) and our partners in France and Germany.


STELLA (Strengthening Translational Ecosystems for Lifesaving Local Access)
Born from an idea where innovation meets public health, and guided by the fundamental principle that everyone deserves access to equitable, functioning health systems, the STELLA Center of Excellence was created as a vehicle to consolidate the expertise, creativity, knowledge, and passion of stakeholders across global healthcare. STELLA is designed to create a global ecosystem of partners for the conception and implementation of innovative healthcare solutions in low- and middle- income countries (LMIC). Together with us, STELLA was co-founded by Novartis and the Swiss TPH. Its mission is bold and its scope broad enough to encompass wide-reaching development goals, but contained enough to drive effective change.
Open Calls
MIRAHI
Making Innovation a Reality – African Health Initiative (MIRAHI) is a new start-up acceleration program that supports the validation and scale-up of novel, equitable and sustainable solutions to systemic health challenges in low- and middle income countries (LMICs). MIRAHIs goal is to support and strengthen local health systems through entrepreneurial solutions. Starting from key challenges, co-defined in close collaboration with African health departments, MIRAHI engages and bridges the African and Swiss innovation and entrepreneurship ecosystem to validate and scale promising innovations. These innovations have the potential to positively impact health outcomes in local communities in Sub-Saharan Africa.

MIRAHI supports competition winners with an individually-tailored program to validate and scale their solution by facilitating the interaction with key stakeholders, contributing a significant cash prize, and sponsoring a work trip to Switzerland to meet key international and local health stakeholders. Winning the MIRAHI competition also results in significant publicity, as well as exposure to potential investors.

Are you involved with an innovative solution that could be applied to equitable, efficient and effective distribution of vaccines (including but not limited to COVID-19 vaccines) in SubSaharan Africa?

Please fill out the application form and send us a short pitch deck. If you have any questions, please contact us at stella@unibas.ch.
This application procedure is no longer open. Please revisit this site in the future for more information.
Contact