Free Content
Startup Coaching & Mentoring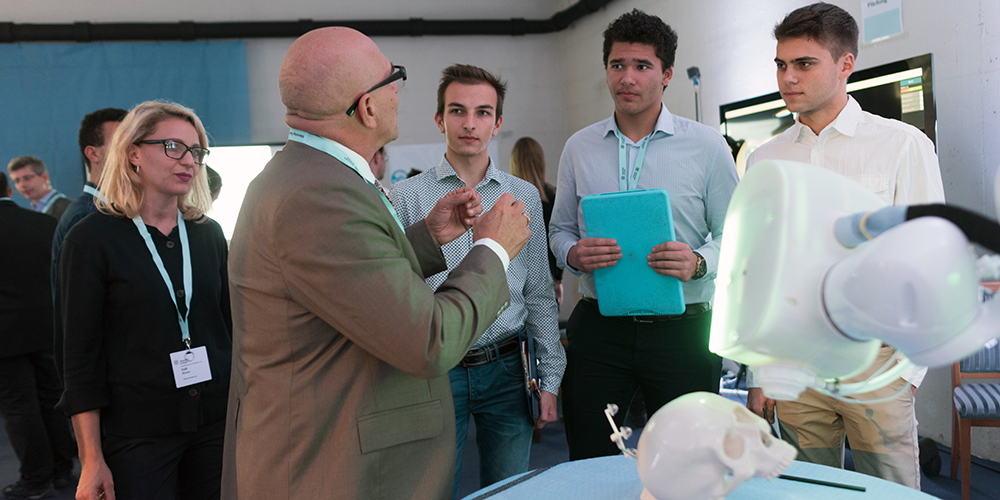 The University of Basel offers a Coaching & Mentoring Program for startups. Startups are helped as early as possible in the following areas:
Transformation from "lab thinking" to "startup thinking"
Project/startup setup & formation of a team
Business strategies
Strategies in intellectual property
Financing & foundation of the company
Ideally, startups can then apply relatively quickly for an Initial Coaching Support at Innosuisse, valued at 5,000 CHF.
Even after entering the Innosuisse Startup Coaching, startups of the University of Basel will still be supported, e.g. in networking, entrepreneurial thinking, finding customers, investors & mentors. The degree and intensity of support varies depending on the interest & commitment of the startup itself.
The program is geared towards:
Members of the University of Basel (students, researchers, academic staff) with a startup idea or project.
Selected startups and startup projects also have the possibility to rent offices at good conditions at the Innovation Space of the University of Basel, Gewerbestrasse 24, Allschwil (3rd floor). It is possible to rent closed offices of various sizes as well as a "plug & play" concept (monthly ticket for 222 CHF). Joining the Innovation Space offers the opportunity for regular exchanges with other startups and the innovation team of the University, thereby allowing to work effectively and creatively.
The Coaching & Mentoring Program of the University of Basel will be run in close cooperation with Unitectra (Technology transfer of the University of Basel) and includes local and international partners and top-level coaches. Specifically for life science startups, EVA AG is a partner of the Program.
How do I sign up?
Interested people apply for a check-up meeting with an email to the Innovation Office with a brief description of the startup idea.
The Innovation Office generally helps all startups with a first check-up. Further support will be decided on a case-by-case basis and is also dependent on assessment by Innosuisse.
Kontakt
Person

Christian Elias Schneider

Head Innovation & Entrepreneurship

Description

Christian Elias

Schneider

University of Basel

President's Office

Innovation

Petersgraben 35




4001

Basel




Switzerland

Tel.

+41 61 207 58 72

Cell

+41 79 429 23 39

SEND EMAIL

Person

Alessandro Mazzetti

Manager Innovation Alliances

Description

Alessandro

Mazzetti

University of Basel

President's Office

Innovation

Petersgraben 35




4001

Basel




Switzerland

Tel.

+41 61 207 60 27

SEND EMAIL

Person

Maarten Van Winckel

Start-up Community & Initiatives

Description

Maarten

Van Winckel

University of Basel

President's Office

Innovation

Petersgraben 35




4001

Basel




Switzerland

Tel.

+41 61 207 60 36

Cell

+41 78 422 54 85

SEND EMAIL