Free Content
Doing Research Surrounded by Museums
Basel offers the ideal conditions for studying art history. Because it has one of the highest concentrations of museums in Europe, this subject provides education that is closely intertwined with the arts. Image studies is therefore one research focus at the University of Basel. The National Center of Competence in Research (NCCR) Iconic Criticism, known as eikones, is also located here and has been directed by Prof. Ralph Ubl for the last four years.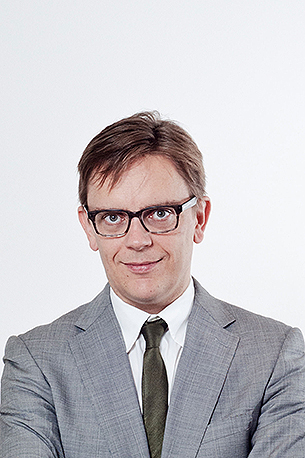 Ralph Ubl is an expert in modern art history and has been a professor at the University of Basel since 2010. He also held the Laurenz Professorship for Contemporary Art here from 2003 to 2006.
Ubl studied art history and philosophy in Vienna before continuing his research in Bologna, Rome and Paris. After completing his PhD, he worked as a research associate at the Berlin University of the Arts and as a visiting lecturer at the China Academy of Art in Hangzhou. After his Laurenz Professorship, he was a professor at the Academy of Fine Arts in Karlsruhe, Germany, before serving as a visiting professor in the United States at the Humanities Center at Johns Hopkins University in Baltimore and a professor at the University of Chicago.
Ubl is especially interested in the international cross-linkage within his field and the collaboration with the museums in Basel. This includes working with the Schaulager as well as with the Academy of Art and Design of the University of Applied Sciences and Arts Northwestern Switzerland (FHNW) and other higher education institutions. Ubl deals mainly with art and art theory after 1800, image theory questions, the dialog between various art forms, the theory and history of the drawing as well as the relationship between art and political theory in the modern age. He has authored numerous publications on the interactions between modern painting and photography, collage and film. He has devoted particular attention to the study of French Romanticism and Surrealism in American and European post-war art.