Free Content
Revealing and Concealing
Prof. Barbara Schellewald, a specialist in medieval art history, studies methods of the image during the pre-modern period.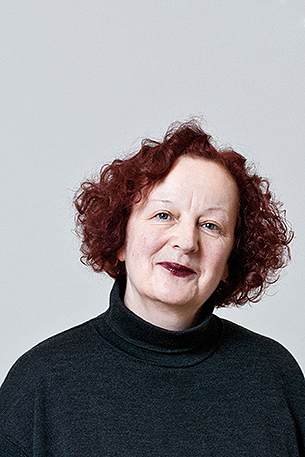 "Revealing" and "concealing" are the two key concepts for her because they pertain both to an experience with the images as well as the images themselves. The status of the image as an object has, on the one hand, always prompted an exercise in revealing and concealing, particularly in representations or in the thought process of an image of the divine. On the other hand, revealing and concealing characterize the interior dynamics of an image in the first place. Her interest has long been focused on the relationships between the mosaic as a medium, the (ambient) lighting and the image theory-related underpinnings. She focuses on production conditions to the same extent as the objectives borne out of these relationships. "The mosaic is a medium treading the line between visibility and invisibly – it is a literal reflection of the insurmountable cleft that separates us from seeing the divine."
Along with the history of science, Schellewald studies the east-west cultural transfer throughout the Middle Ages – for example, how the image of the East is represented in the West. In particular, she has studied art history during National Socialism. The topics of medieval reception and the relationship between the Middle Ages and the Modern Age have also become a new focal area for the field of art history.
In addition to art history, Schellewald has studied indology, classical and Christian archeology, and Italian philology at the universities of Heidelberg and Bonn. After completing her PhD, she was appointed to positions at the University of Leipzig and the University of Bonn. Since 2004, she has been a professor of general medieval art history at the University of Basel and is a member of eikones, the National Center of Competence in Research (NCCR) Iconic Criticism at the University of Basel.