Free Content
The Discovery of the Cell Growth Controller TOR
In the early 90s, the biochemist Michael Hall discovered a key protein in cell communication that regulates both cell growth and metabolism and is thus central to the life of cells and organisms.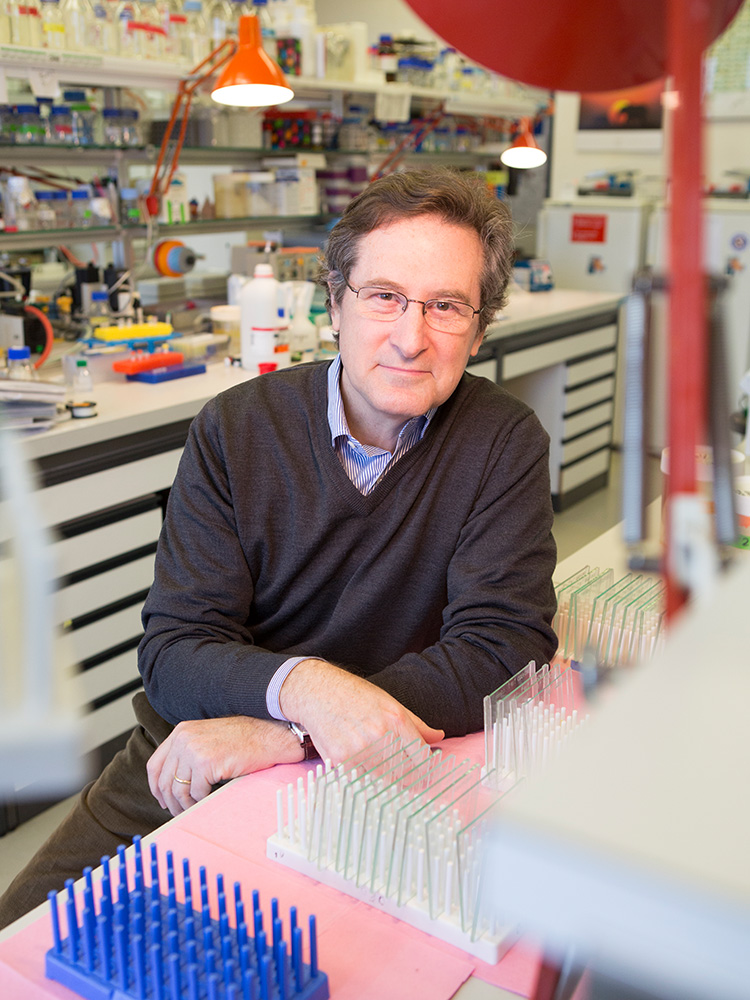 Because the substance rapamycin inhibits the protein's function, Hall named the growth regulator Target of Rapamycin or TOR for short. As a central regulator of cell growth and metabolism, TOR is involved in many diseases such as cancer, diabetes and cardiovascular disease.
"We want to determine the mechanisms that regulate TOR and how these go awry in disease processes", explains Michael Hall, professor for biochemistry at the Biozentrum of the University of Basel.
To this end, his research team studies TOR signaling pathways in yeast and mammalian cells, as well as in human tumors, using biochemical, genetic and cell biological methods. The scientists thus contribute significantly toward the study on the most basic processes of life such as cell division, growth and death.
"Our research provides important knowledge on the growth of cells. Insights into TOR signaling pathways and their malfunction in disease processes may lead to new therapies for various diseases," says Hall.
The biochemists at the University of Basel also work on a research project together with clinicians that studies human tumors and their resistance to targeted therapies. "To do this, we examine tumor biopsies taken from cancer patients before and during drug treatment as well as samples from when the tumor starts to grow again. This way, we can observe how signaling pathways change in response to therapy."
In 2014, Hall received the Breakthrough Prize in Life Sciences for his discovery of TOR. The generously endowed prize is awarded for outstanding research achievements in the fields of biology and medicine.
Michael Hall: TOR and the future directions in cell growth research