Free Content
The Global Context of Europe
The Institute for European and Global Studies at the University of Basel (EIB) was founded in 1993 in reaction to the failed accession to the EEA. Prof. Madeleine Herren-Oesch has been in charge of the research institute since 2013. The historian, whose focus is on European history and the history of international organizations, previously taught at the University of Heidelberg, where she headed an Asian studies research project.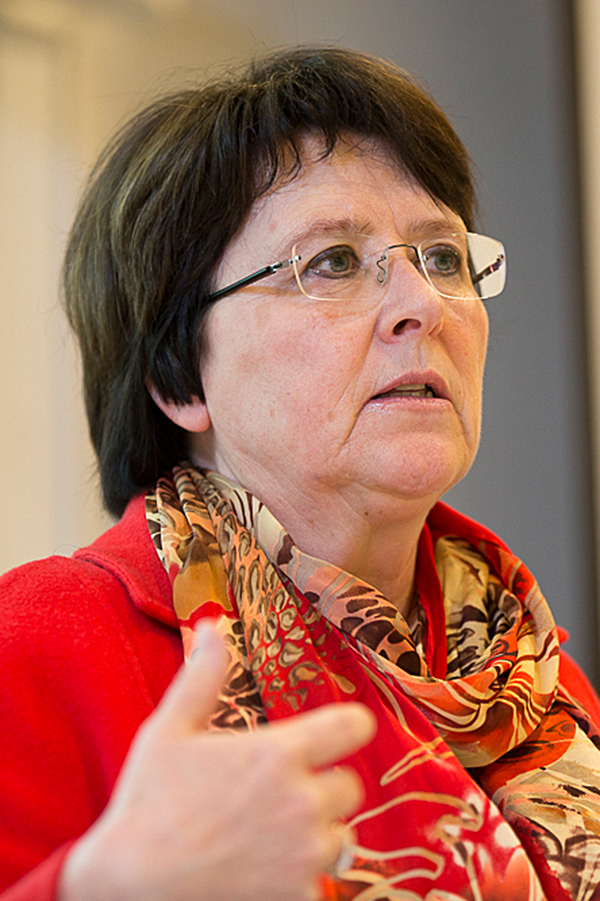 In recent years, the focus of the European research in Basel has focused mainly on the topic of European integration. Twenty years after the failed EEA accession, the overall conditions have changed fundamentally: despite the end of the Cold War, Europe still finds itself in a post-war situation; the aspiring Asian markets are focusing on new economic interests and the demographic shift is challenging European ideas of social stability all over the world. These challenges make it clear that Europe is increasingly being shaped by local, national, regional and global relationships that have to be analyzed and understood.
In other words, there needs to be a new kind of global research on Europe. The EIB strives to make a major contribution to this endeavor and has expanded what it has to offer in the area of European integration to include a perspective of Europe as a globally interconnected concept. "In our research, we are seeking out new methods to make the global interconnectedness of Europe something tangible, without losing the tie to our local roots," explains Herren-Oesch. The EIP is particularly interested in the transcultural interweaving of Europe with Africa and Asia.
The curriculum has been changed and expanded accordingly. The new master's degree in European global studies teaches students methods in the fields of law, economics, social sciences and history so that they can then apply them to trans-border topics such as regional integration processes as well as trade and business in the midst of globalization.
As a historian, Herren-Oesch sees the new European Global Studies focal area as a big opportunity. "In the future, we will see an increasing demand for interdisciplinary and transdisciplinary research, and we want to give our students these skills." In addition to the curriculum, the institute plans to serve as a platform for a global scientific community – a place of global interaction and international sharing of research knowledge. "By no means do I want to lose sight of the relationship with Europe, but I would like to reconceive it differently in terms of content and methodology."