Free Content
Africa and Europe: A Close Relationship
One key aspect of the European and Global Studies research focus is to study the African continent in order to expand existing research on Europe's cultural roots.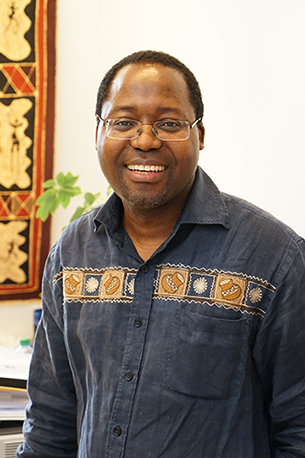 Elísio Macamo has been conducting research and teaching as a professor of African studies at the University of Basel since 2009. Born in Mozambique, the sociologist previously taught at the University of Bayreuth. Basel in particular "has a long-standing relationship with Africa, which is why Basel is an ideal place to research and teach about Africa," the sociologist explains.
This expansion is not by chance. After all, Basel has had an internationally renowned center for African studies for decades – the only one of its kind in Switzerland, making the University of Basel the only Swiss higher education institution to offer a master's degree as well as a PhD in African studies.
In his research, the head of the Centre for African Studies always focuses on two particular aspects: firstly, the methodology, which has long been neglected in African studies. Secondly, during his research projects, Macamo always asks himself what importance his research will have beyond Africa. For example, the interdisciplinary research project called Safeguarding Democracy deals with the challenges of democracy in Switzerland as well as in South Africa and compares the two.
The one-sided, eurocentric approach to research in the social sciences and humanities has long been outdated – and likewise the assumption that Africa's problems can be solved only with European solutions. Today, Professor Macamo and his colleagues have reached a point where the close ties between Africa and Europe have been identified and common issues as well as reciprocal learning are the focus. "I am confident that we will also be able to apply the knowledge gained from African studies to other areas that are not related to Africa. For this reason, we should greatly embrace the fact that we now have a focal area that fosters this reciprocity."